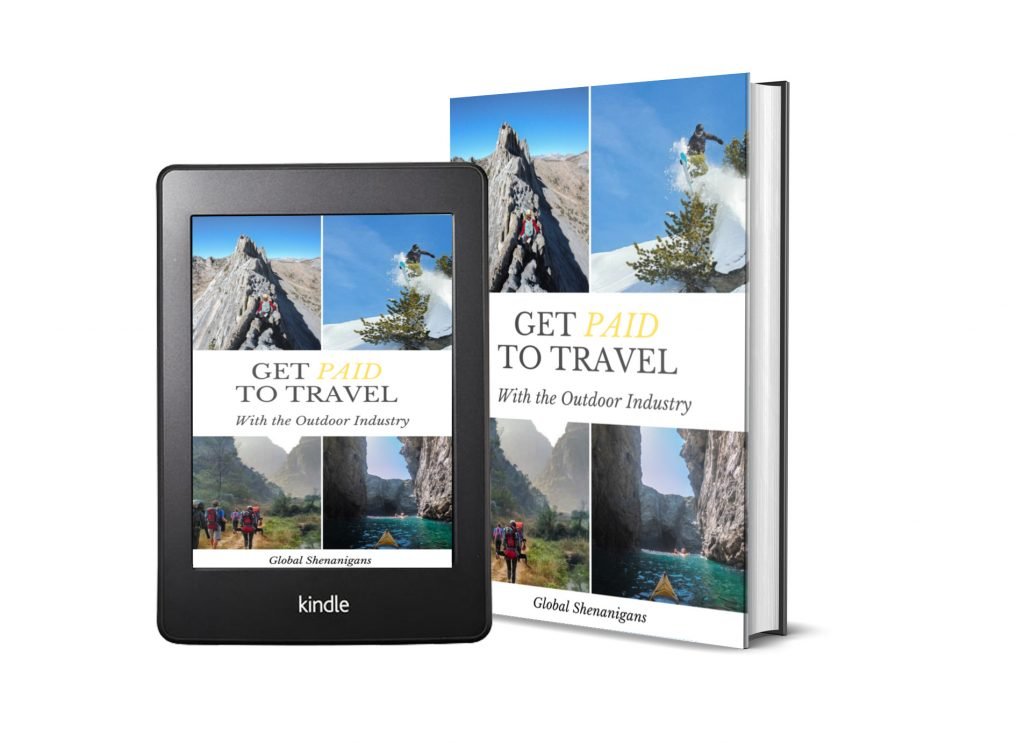 You can start GETTING PAID TO TRAVEL with a job that you love – by entering the Outdoor Industry. 
Whether you are looking for a summer break, a gap year, a winter ski season or to begin a lifelong career in the outdoors, you will find clear direction to start making that happen.
Some of my own jobs in the Outdoor Industry include:
Sea kayaking with humpback whales & orca
Camping in the deserts of Inner Mongolia
Hiking the Great Wall of China
Leading expeditions to the summit of Mt. Kilimanjaro
Digging watering holes for African wildlife
Ripping around on jet skis with children's charity groups
Kayaking alongside erupting volcanoes
Snowboarding for 24 months in a 5 year period
With the right skill set, you can begin exploring the world and wilderness, taking paying clients on their own bucket list adventures.
You can open up an entire world of possibilities and confidently travel to far away countries, knowing how to find work before you even arrive.
This ebook is for people who:
Like to experience new places and cultures
Want to shape a career around adventure sports and travel
Have always dreamt of an exciting, nomadic lifestyle
Want to have 'once-in-a-lifetime' experiences – all the time
Would like to help others enjoy things you are passionate about
Want a career where you are encourage to have fun!
The average person will spend 90,000 hours at work over their lifetime. That's one third of your entire life.
Why work now for the promise of an enjoyable life later? Work should be the fun part!
The information in this ebook has allowed me to spend the last 8 years living and working in East Asia, Europe, Africa, North and Central America.
The best part? You don't need any previous experience.
All the skills involved are learnt skills. They can be developed at any stage and it's never too late.
I had no experience in outdoor activities until I began to shape a career around them.
With it being such a large and expansive industry, with opportunities all over the world, it can be difficult to know where to start. This ebook is designed to present the best options with a clear outline on how to achieve your goals.
In GET PAID TO TRAVEL With the Outdoor Industry, You'll Discover:
How I know this stuff works
A breakdown of different skill levels
How to choose qualifications that will get you work globally
How to identify your goals
Seven different pathways to achieve your dreams
How to find international work before you even arrive
How to write a CV & cover letter that will get you noticed and beat the competition
Insider tips of the trade from someone that's worked at every level
And best still, upon completion of the ebook – I shall be personally available for any final thoughts and questions to ensure you are on the right track.