Global Shenanigans x Tro-Peaks Adventures
Kilimanjaro Expedition Briefing
The ultimate Tanzania experience – a 13 day adventure, including a Mt. Kilimanjaro hiking expedition and wildlife safari.
Imagine soaking up the view from the top of the highest mountain in all of Africa, the largest free standing mountain in the world! An unrivalled sense of fulfilment from accomplishing the 7 day hike following the Machame route of Mt. Kilimanjaro.
After descending, we shall spend one night at a hotel before rewarding ourselves with a 3 day safari at Ngorongoro Crater, Lake Manyara and Tarangire National Parks.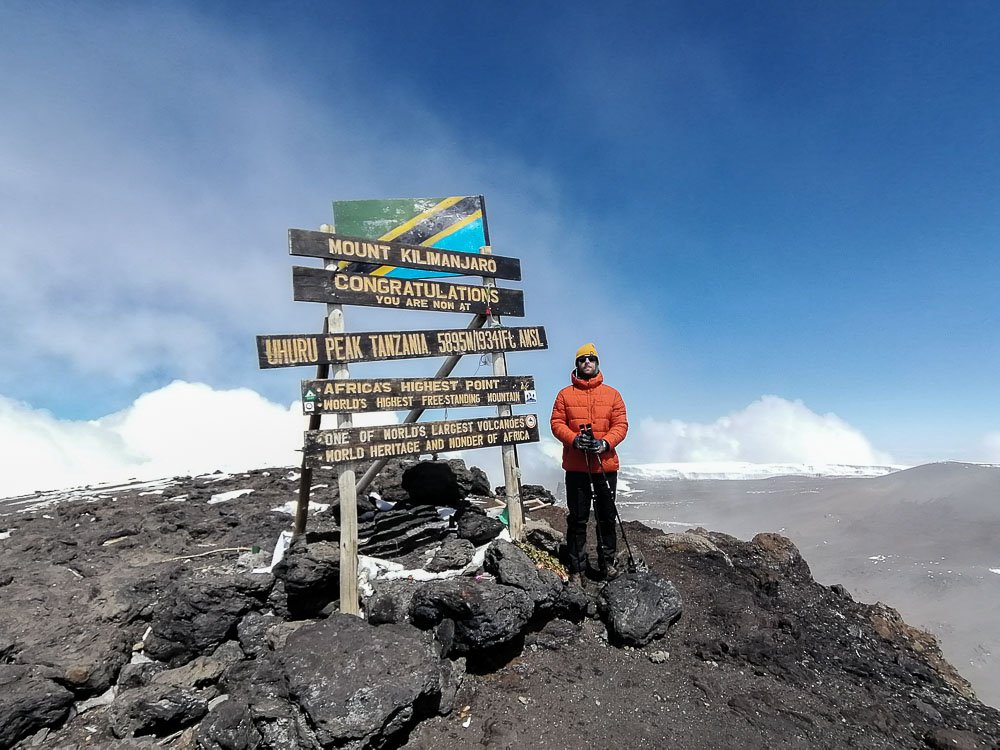 Is This For Me?
Are you interested in a fully immersive, adventure travel experience?
Are you looking to achieve something meaningful? To summit one of the great mountains of the world!
Would you like to join a group of likeminded adventure seekers on a once-in-a-lifetime experience, with all the details taken care of for you?
If you answered 'yes', then this trip is for you.
By joining this expedition, you can ensure that you'll be embarking on an unforgettable experience with a group of fun and interesting individuals such as yourself. All logistics and details shall be handled for you, all you need to do is get some gear together, shove it in a bag and turn up at the airport!
The Machame route is a strenuous 7 day hike. A certain level of fitness is required to help make this an enjoyable experience and to increase your chances of reaching the summit. That being said, you do not need to be an expert hiker or a marathon runner to achieve success. An active and healthy lifestyle, coupled with a strong will and motivation shall get you to the top.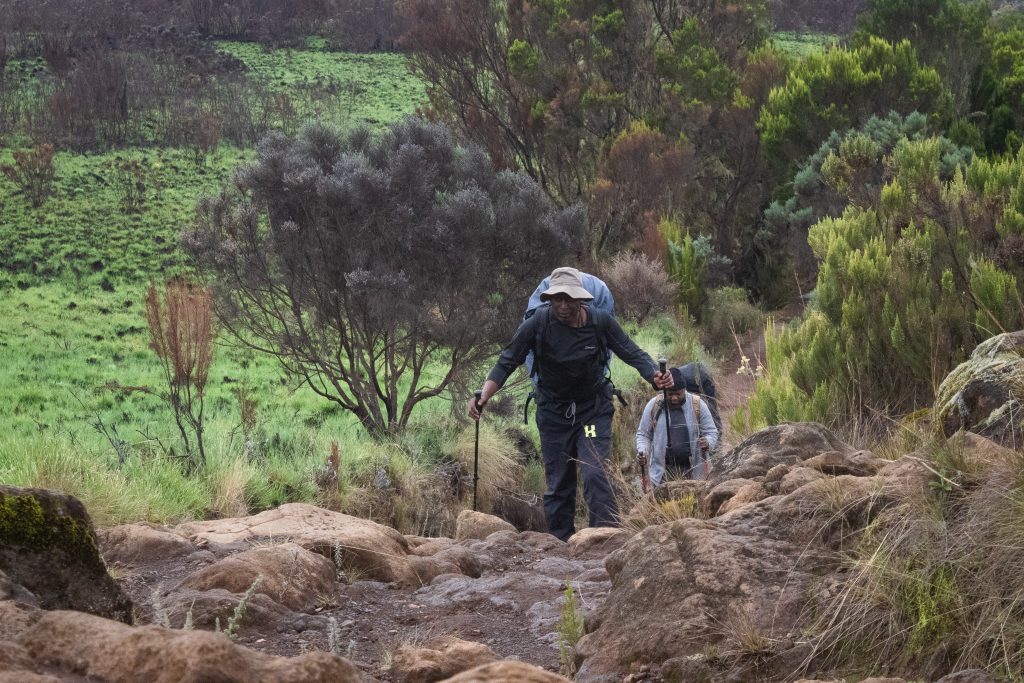 Included
all accommodation
hotel breakfast
transfers
mountain and safari guides
mountain and safari meals
park fees
camp fees
rescue fees
camping equipment
oxygen tank (if needed)
open roof land cruiser for safari
Not Included
flights
visa & vaccinations
personal travel insurance
hotel meals
personal gear (scroll down for kit list)
gratuities for local guides
personal snacks
Why Choose Us?
Global Shenanigans human form, Chris, has spent his entire adult life as an outdoor industry professional. His career has taken him from the Far East, Europe, Africa, North & Central America.
Chris will handle your booking, answer your questions regarding the trip / preparation, meet you at the airport AND be with you every step of the way during your hike. This unparalleled service can only be found with Global Shenanigans.
This trip is in association with Tro-Peaks Adventures. A Tanzanian owned guiding company with 10+ years of experience taking groups on Kilimanjaro expeditions. They shall be providing high quality equipment, good wholesome food and expert local guides to help us safely to the summit!
All measures are being taken to maximise chances of success. This means an extra prep day before we begin the hike, an extra day added into the Machame route to help with acclimatisation, as well as group sizes limited to 15. These factors all help in prioritising safety and ensuring the highest quality experience for all team members.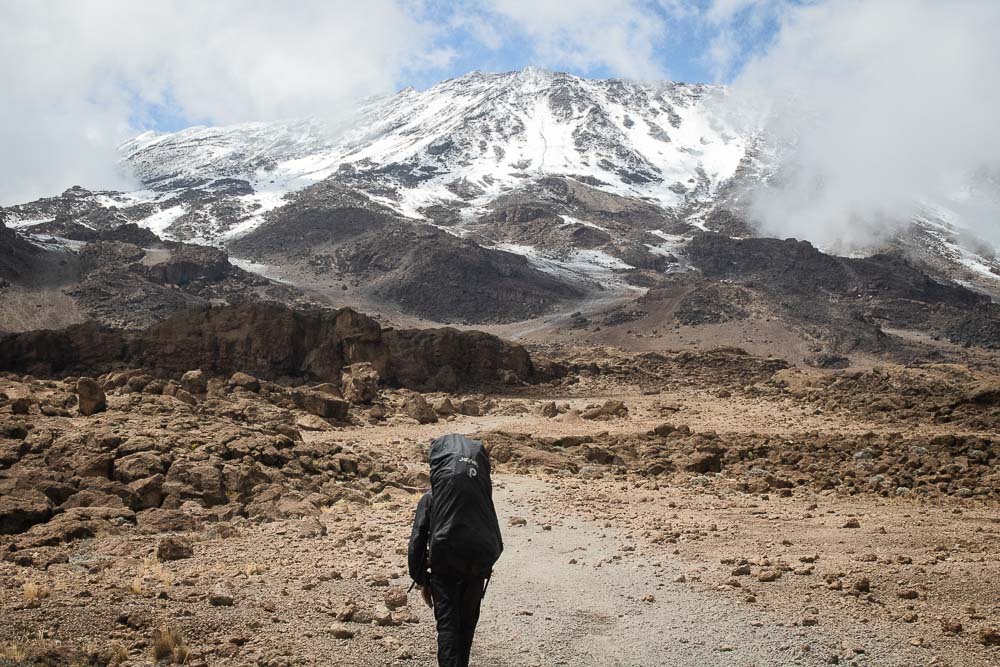 Dates & Prices
2022 Expeditions:
September 29 – October 11 Machame Route FULL
October 15 – 27 Machame Route SPACES
November 1 – 12 Marangu Route FULL
Price
Mt Kilimanjaro Hike (Machame route) & 3 Day Safari £2400
Mt Kilimanjaro Hike (Marangu route) & 3 Day Safari £2300
A 20% deposit is required to confirm your place, with final payment due 3 months prior to departure.
Terms & Conditions of your booking.
What Happens Next?
We can then discuss any final thoughts you may have and get your place booked on the trip of a lifetime!
Private group and customisable itinerary expeditions are also available.
Want to join a trip but the dates don't work out? Join the mailing list to be the first to hear about new dates.
What to Bring on a Kilimanjaro Hike?
A complete and comprehensive kit list of everything you should (and shouldn't) bring on a Kilimanjaro hiking expedition can be found by clicking RIGHT HERE. Be sure to bookmark the page so you can keep referring back to it as you build your kit and start ticking things off.
And don't forget Travel Insurance! Read about the Best Adventure Travel Insurance provider by clicking here or on the banner below!
Kilimanjaro Expedition: Day By Day Breakdown
Machame Route Overview
This camping route offers breathtaking views as we journey up the mountain. Such as: Mt Meru, Pare Mountains, Lake Chala and Lake Jipe. Although a 6 day hike is possible, having one more day for acclimatisation will maximise your chance of reaching the top of Kilimanjaro.
Day 1: Kilimanjaro International Airport (JRO) to Moshi.
Elevation: 1,000m to 1,200m.
Distance: 36 km
Driving Time: 45Min
Habitat: Town
Chris and Tro-peaks staff will meet and pick you up from JRO (Kilimanjaro International Airport) and transfer you to your hotel in Moshi for overnight B/B.
Day 2: Hotel in Moshi
Elevation: 1200m
Distance: minimal
Habitat: Town
Our first full day shall be spent resting, exploring the local town and picking up any extra gear that group participants may need.
Day 3: From Hotel /Machame Gate /Machame Campsite.
Elevation: 1200m to 1700m to 3000m.
Distance: 13 km.
Hiking time: 5-7 hours.
Habitat: Montane forest.
After breakfast our vehicle will transport us from the hotel to Machame gate. Here, we will do the required registration procedures before starting the trek. We begin through the rainforest to Machame camp, where we will find the tents are already setup for us. Dinner and overnight at the campsite.
Day 4: Machame Hut Campsite to Shira Campsite
Elevation: 3000m to 3800m
Distance: 9km
Hiking time: 6-7 hours
Habitat: Moorland.
After breakfast, we shall leave the rainforest and continue ascending by crossing little valleys and a steep rocky ridge to the western side of the mountain. At this camp we will be able to get spectacular views of Mt Meru, Shira Plateau and Kibo Peak; then dinner and overnight.
Day 5: Shira campsite to Barranco campsite
Elevation: 3800m to 3950m.
Distance: 13km
Hiking time: 5-7 hours
Habitat: Moorland.
This is a long and important acclimatisation day so we will be having an early breakfast before trekking east. This leads us to a junction to Lava Tower Rock 4600m for acclimatisation. Afterwards we will continue down to Barranco camp. The camp location is in the bottom valley of Barranco wall where we will stop for dinner and overnight.
Day 6: Barranco campsite to Karanga campsite
Elevation: 3950m to 3900m
Distance: 6 km
Hiking time: 4-5 hours.
Habitat: Moorland
Today is short days walk. In the morning we will start climbing Barranco wall and reach 4200m for acclimatisation and continue crossing ridges and valleys to Karanga campsite for a hot lunch. After lunch we will have some rest before trekking up the scree slopes towards the southern ice field. We will then return to the camp for dinner and overnight.
Day 7: Karanga Campsite to Barafu Campsite
Elevation: 3900m to 4620m.
Distance: 8 km.
Hiking time: 3-4 hours.
Habitat: Alpine Desert.
On this day, the trek up to the Barafu ridge campsite is tough because of altitude. The walk will take a few hours at a slow pace to avoid fatigue. We will trek across an alpine desert. Chances are that a strong, cold wind will be blowing from Kibo peak. We will have an early dinner at 17:00 and then rest until midnight, when we will begin towards the summit of Kilimanjaro.
Day 8: Barafu Camp/ Uhuru Peak/ Mweka Camp
Elevation: 4620m to 5895m to 3100m
Distance: 15km
Hiking time: 10 – 12 hours
Habitat: Desert and ice.
Wake at midnight to a light breakfast and then prepare for our summit ascent. The goal is to climb before dawn so that we can reach Uhuru Peak shortly before or after sunrise. The trail is a series of switchbacks up steep scree or possibly snow, and reach Stella Point on the crater rim at 5,861m/18,640ft between 4 and 5 AM. At this point we will have the view of the crater and glaciers facing in front of us. Then after 1 hour of hiking along the Kibo crater rim we will arrive at Kilimanjaro's true summit, Uhuru Peak. After our summit celebrations are finished, we will descend back to the Barafu campsite for lunch, rest, pack up camp and continue down through moorland to Mweka campsite. Dinner and overnight at Mweka campsite.
Day 9: Mweka campsite to Mweka gate.
Elevation: 3100m to 1700m
Distance: 9km
Descending time: 3-4 hours
Habitat: Montane forest.
Today is our last day on the mountain. After breakfast we will descend down to Mweka park gate walking across Montane forest. This descent will take 3-4 hours. Here at the gate we will sign out and get ready to board the vehicle for the transfer back to the hotel for more celebrations!
Day 10: Moshi to Safari or Kilimanjaro International Airport (JRO)
Elevation: 1,200m to 1,000m.
Driving Time: 45Min to airport / 3-4hrs for safari
Those only joining the hike shall be dropped off at the airport and waved goodbye. Everyone else, onwards to Lake Manyara for an afternoon of wildlife viewing. This park is home to leopards, lions, elephants, baboons, monkeys, hippos, giraffe and much more!

After the drive, we have dinner and stay at overnight at Marera Valley Lodge.
Day 11: The safari adventure continues
Today we visit the largest intact volcanic crater in the world, the magnificent Ngorongoro crater. At more than 2,000 feet deep and 12 miles in diameter, the Ngorongoro Crater has one of the largest concentrations of wildlife in Africa. 30,000 animals make their home in this crater, making it an ideal place for sightings of the 'big 5' – lion, elephant, rhino, buffalo and leopard.
Later, we proceed to Tarangire National Park. Tarangire is known for its vast herds of elephants. It is estimated that there are over 2,500 elephants in the park.

After the game drive, we head back to Marera Valley Lodge.
Day 12: Marera Valley Lodge to Moshi
After breakfast, we continue our game drive through Tarangire on our way to Moshi for our final night.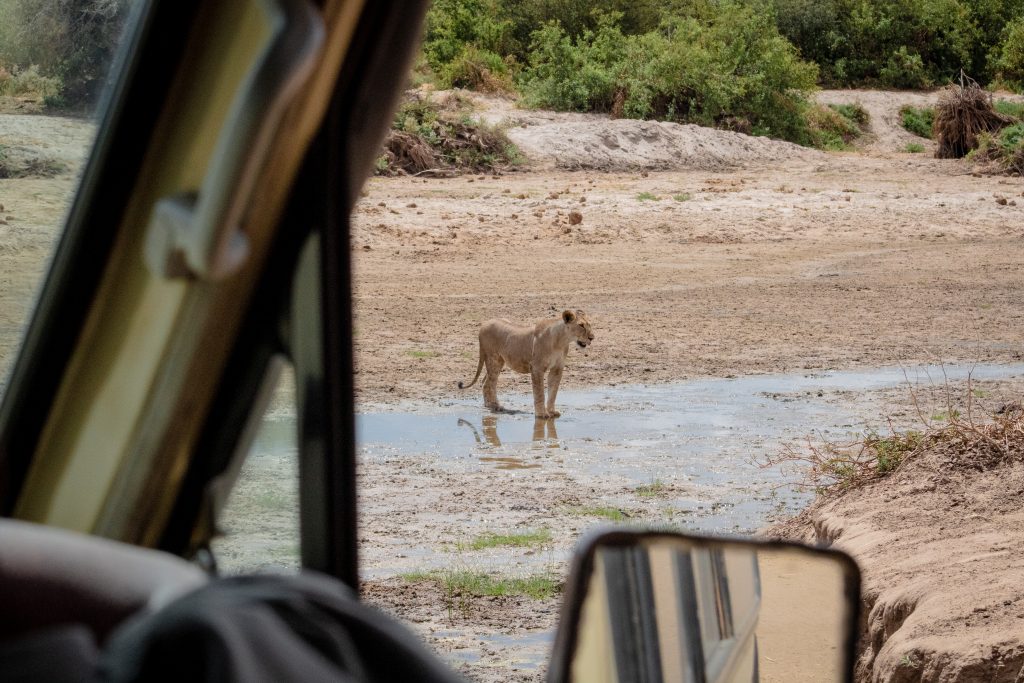 Day 13: Moshi to Kilimanjaro Airport
Fly back home – or stay in Tanzania!