Welcome to the ultimate Kilimanjaro guide! You'll find absolutely Everything to Know Before a Kilimanjaro Hike right here. Including: how high is Kilimanjaro? How long does it take to climb Kilimanjaro? What is the best Kilimanjaro hiking route to take? As well as lots more facts and useful information! 
And if you'd like any more guidance or advice? Just get in touch. I'd be happy to help. 
Mount Kilimanjaro. The highest point in the entire African continent and the tallest free standing mountain on Earth. An impressive resume that puts it at the forefront of many hikers bucket lists. Kilimanjaro's global reputation also comes with a sea of information. It can be easy to drown in the flood of resources, so to make everyone's lives just a tad easier, I've gone and put it all in one place! 
Kilimanjaro Mountain Facts 
You will have no chance of climbing a mountain that you do not know and respect – the truth of that becomes more apparent as the elevation increases. 
The best way to begin our preparation is to learn about the mountain itself. 
What Does 'Kilimanjaro' Mean?
The most accepted theory is that Kilimanjaro is a mix of both a Swahili word and a KiChagga word. The Swahili word kilima meaning 'mountain' and the KiChagga word njaro, loosely translated to 'white'. 
Kilima njaro – White Mountain
How High is Mount Kilimanjaro? 
Uhuru Peak is the highest point of Kilimanjaro's tallest crater. It stands at 5,895 metres / 19,341 feet.
Kibo is the name of the highest crater, with Mawenzi being the second highest followed by Shira.  
How was Kilimanjaro Formed? 
What makes Kilimanjaro unique from other mountains is its formation as a giant stratovolcano. 
Most mountain ranges are formed from tectonic plate movement. Plates press into each another, forcing one plate high into the air as another pushes below. This leads to massive mountain ridge lines for hundreds of miles. 
Kilimanjaro however, is a free standing mountain. It is not part of a range and is surrounded be flat savannah plains.
Shira is the oldest cone and began forming some 2.5 million years ago. Both Mawenzi and Kibo are believed to have begun erupting 1 million years ago. Out of the 3 volcanic cones, Kibo is the only one that is dormant. That means that it could well erupt again one day. 
Who was the First Person to Climb Kilimanjaro and When? 
Kilimanjaro was first climbed in 1889 by German geologist Hans Meyer, Austrian climber Ludwig Purtscheller and local guide Yohani Kinyala Lauwo.
Interestingly, Lauwo was only later recognised for this feat during a 100 year anniversary celebration of the first team to reach the crater. Photos from the expedition matched a man living in Marangu, who said he had climbed the mountain 3 times prior to WWI… and did so without shoes on! This man was Yohani Kinyala Lauwo, who is now credited as a co-first-ascendant of Kilimanjaro. 
What is the Fastest Time Anyone has Climbed Kilimanjaro?
Fasted time to Uhuru Peak: Killian Jornet, 5 hours 23 minutes. 
Fasted ascent and descent: Karl Egloff, 6 hours 56 minutes. 
Fasted unaided ascent: Simon Mtuy, 9 hours 19 minutes.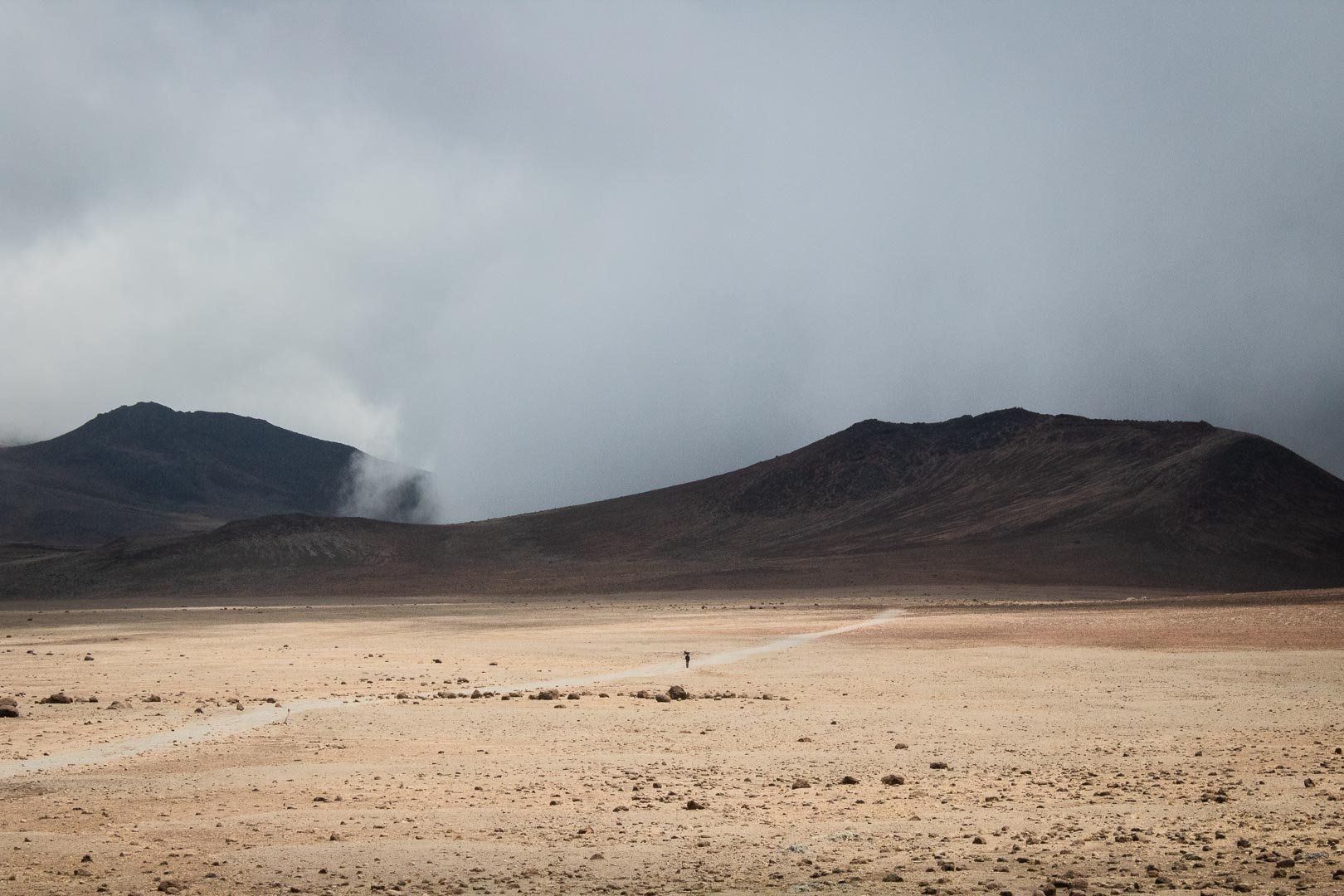 When is the Best Time of Year to Climb Kilimanjaro? 
Kilimanjaro is open all year round, so you can really climb it at any time. That being said, the weather does fluctuate, particularly at such high altitude. There are better months for improving your chances of staying dry, or for avoiding crowds. 
Rather than the usual seasonal split of summer-autumn-winter-spring, the seasons in Tanzania are referred to as 'long dry season', 'short dry season', 'long rains' and 'short rains'. There is no guarantee that it won't rain in the dry season or that it you won't get gorgeous sun shine during the rains either. 
But generally, the long rains are from March – May. There is high humidity and regular afternoon downpours. Temperatures hover around the low 30s. The dry season then follows from June – October, where the weather is often sunny with clear skies. November and December are the short rains, with sporadic downpours but not as heavy as the long rains. If the rain has come during those two months, then January and February welcome the short dry season. 
Tanzania Weather and Seasons:
January – February: short dry season 
March – May: long rain season
June – October: long dry season 
November – December: short rain season 
That is the average forecast for on the ground. As you increase in altitude, it will get much colder. The area of Kilimanjaro that is +5000m is called the Arctic Zone. It is cold, glacial and yes, it does snow in Africa!
You will be experiencing almost every type of climate on earth. Starting from the African savannah, walking through montane forest, moorland, alpine desert and ending up in what is the equivalent climate of a ski resort. 
That is why it is absolutely paramount that you pack the correct gear. Click here to check out the packing guide and kit list – be sure to bookmark it for later!
Most people prefer avoiding the rain and will opt for the long dry season. This also coincides with the Northern Hemispheres summer holidays, making July and August the busy season for the mountain. 
With all that in mind, I would suggest the best time of year for climbing Kilimanjaro to be late September to early November. Weather is at its most agreeable and the crowds are beginning to thin.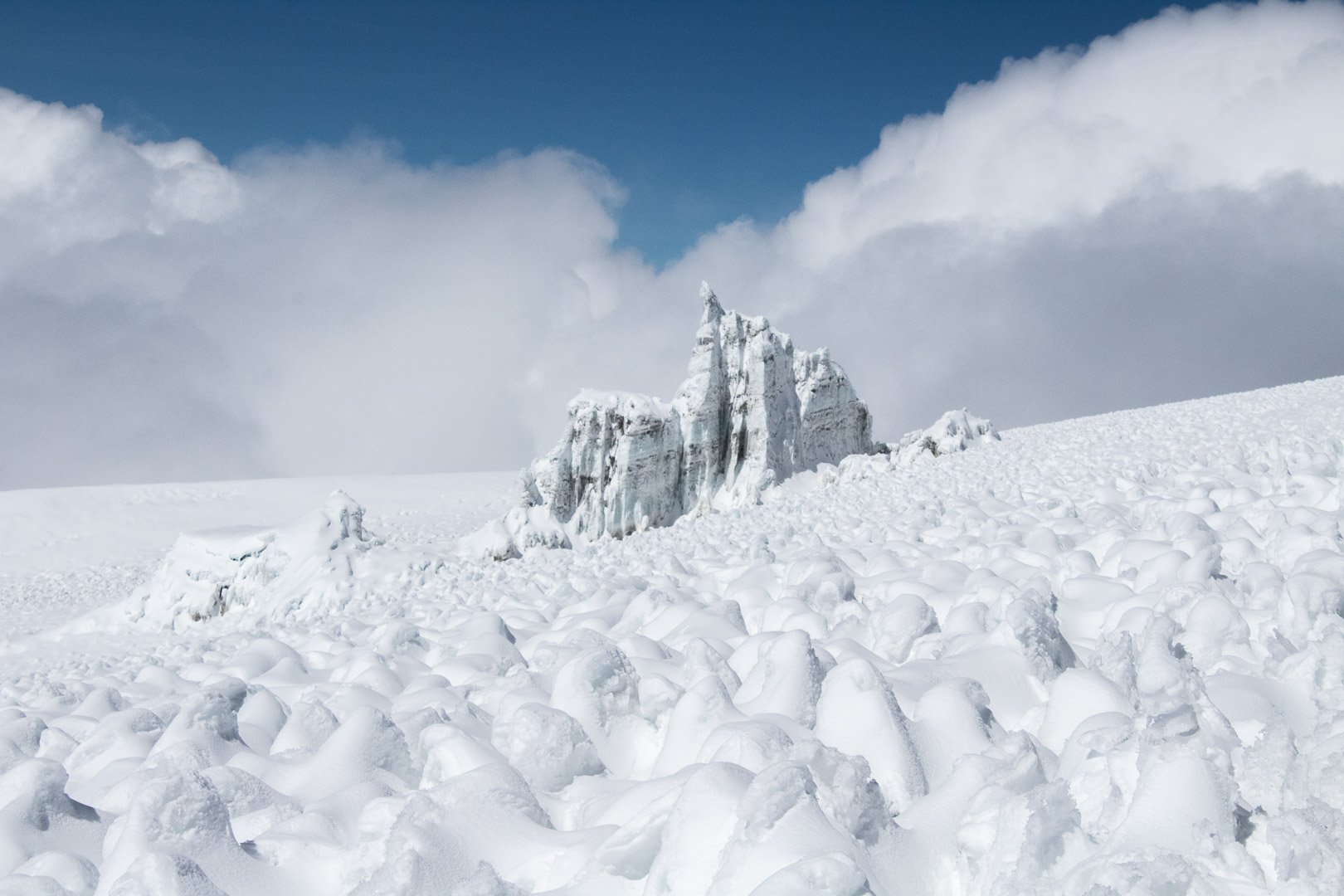 What is the Best Route for Climbing Kilimanjaro? 
There are 7 different routes for climbing Kilimanjaro. They vary in difficulty, time, cost and personal preference. 
Kilimanjaro Routes
Marangu: 70km, 5-6 days
Machame: 61kms, 6-7 days
Lemosho: 67kms, 7-8 days
Shira: 58kms, 6-7 days 
Rongai: 74kms, 5-7 days 
Umbwe: 48kms, 5-7 days
Northern Circuit: 88kms, 8-9 days
Instead of covering all of them, I will just choose my top 3. These are the three routes that you are most likely to do. They are popular, lots of companies follow them and for good reason. Because they are the three best routes for climbing Kilimanjaro! 
Marangu Route
Marangu route is the only one that offers dormitory hut accommodation and is very popular. It is also the only route that takes an 'out and back' approach, i.e. the same path up and down. The other routes are circular, opting for a longer traverse up with a shorter descent. Although Marangu is thought to be easier than the others, I would still steer clear from labelling any hike up Kilimanjaro as 'easy'. It follows a strenuous path, gradually leading straight up the mountain. 
The Marangu route can be attempted in the least amount of days, just 4 nights and 5 days. This makes it appealing for budget conscious hikers who can also save money by not bringing extra camping gear and extra porters. The downside however, is that the quick ascent can make proper acclimatisation more challenging. Overall, the Marangu route is stunning and with the right mental fortitude and prior preparation, a summit is achievable even for a novice hiker. It's also a great option for those with busy schedules that have come to Tanzania for other activities like safari. 
Machame Route
The Machame Route is the second most popular route and is a camping option. It's physically more difficult and strenuous, with lots of ups and downs as you traverse the valleys. A breathtaking route following the Lava Tower, Barranco Wall and with some steep scrambles. Although it is more challenging than the Marangu route, it actually has a higher summit success rate. I believe this is due to the many valleys that are traversed. This aids acclimatisation and the hiker is able to climb high during the day, to then return to a lower elevation for sleeping. The Machame route is also usually spread over 6 or 7 days, which again helps with altitude acclimatisation. 
Lemosho Route
If you would prefer to avoid the crowds during your Kilimanjaro hike, then the Lemosho route may be the one for you. A similar challenge level to Machame, with incredible views all the way up. Lemosho however, begins on the western side through a remote jungle. You'll have pretty good chances of seeing wildlife here. The downside of the Lemosho route is that it is more expensive due to transport costs and it being longer in length. This does mean that budget operators tend to avoid it and therefore the success rate is higher. 
These are the three best options when choosing a route for hiking Kilimanjaro. When booking a Kilimanjaro hike, you will be flooded with options and a huge range in price. I will always whole heartedly recommend doing your research on the provider. It can be tempting to see the cheapest option and go with that, but you will get what you pay for. When venturing into the wilderness to take on any extreme adventure, paying for expertise, high quality gear and professional, safety focussed guides will pay off dividends. Your experience will be massively enhanced as all your needs are taken care of and you are able to enjoy the process without stress. 
Follow this link for more information on the Global Shenanigans Expeditions to Kilimanjaro! We organise group tours that include a safari every year, as well as private options too. 
What Level of Fitness is Needed to Climb Kilimanjaro? 
This is a great question and one that I get asked often. 
Hiking Kilimanjaro is an incredible feat; your endurance, toughness and mental fortitude will for sure be tested. The mountain is absolutely not to be underestimated in any way. 
It is recommended that you begin training for Kilimanjaro at least 6 months prior. This training will be different for everybody as you may already be fit and active. The training is there to increase your chances of success. Sure, it is possible to take on the mountain with no training whatsoever, you might even reach the summit. But why take such a risk? 
The better you prepare, the more likely you are to reach the summit and you will find the entire process much more enjoyable. I'd far prefer to have a fun week of hiking and taking in the views, rather than a strenuous suffer-fest to the top!
Training could consist of jogging, weight lifting (squats, farmers walks), playing team sports like football. The best training is to go hiking as much as possible! Find some local mountains and enjoy them. Try to push yourself by finding more challenging terrain in a safe environment or hire a guide. It's not important what you do exactly, what's important is that you do something. And that something involves using your legs and is something that you will be able to do consistently over a number of months in preparation. Focus on training your mind as much as your body. When you feel like giving up, keep going. 
How Important is Fitness? 
You may be surprised to hear that the group with the lowest success rate for climbing Kilimanjaro are men aged 20-30. I believe the reason for this mostly comes down to ego. This category are likely to take on the fastest route to the summit without respecting the correct acclimatisation process. Kilimanjaro demands respect and the number one reason for failure, far beyond personal fitness, is the altitude. 
To answer the question of 'what level of fitness is needed to climb Kilimanjaro?' I'd say that you must be capable of continuously hiking at a slow pace, for a full day, multiple days in a row. Beyond that what is really important is that you take as many days as possible to reach the summit. 
You'll be pleased to know that the chances of reaching the summit for a 50+ year old are just the same as any other category. Because older hikers take the longer routes. So don't let something as silly as age hold you back!
A lady named Anne Lorimor reached the summit in 2019, aged 89.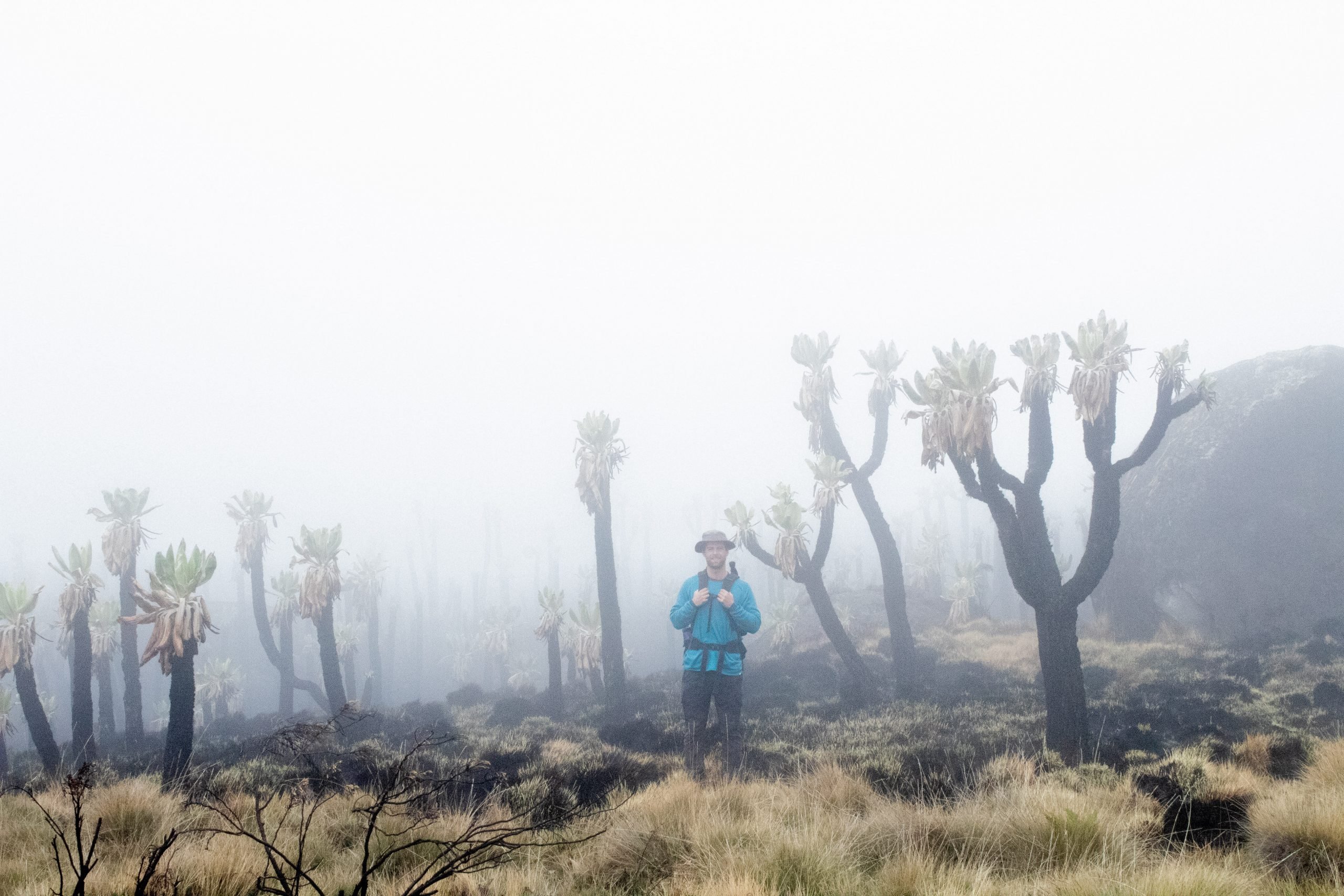 How Do I Maximise Chances of Reaching the Kilimanjaro Summit? 
I've mostly talked about improving chances, increasing likelihood and maximising your potential for success. The reason for this is that there are just so many factors. There is no guarantee when it comes to a summit attempt. 
Things such as the weather, a snowstorm, heatstroke, your health, becoming sick or unwell, hiking blisters, injury or whatever else. Some things we cannot change. But there are many things we can do to help prepare. 
Here are a few points to help maximise your chances of summiting Kilimanjaro: 
'Pole Pole' this means 'go slow'. Going slow helps avoid fatigue and helps the body acclimatise 
Drink lots and lots of water 
Take a longer route. The 5 day Marangu routes success rate is just 27%. Compared with 8 day Lemosho route at 85%
Speak with your guide. Tell them how you are feeling: tired, hungry, dizzy, sick. They are there to safely help you up and down the mountain. They know what's best and will set the pace
Choose a high quality, professional guiding company. This is not the time to be going cheap. If the weather turns, an injury occurs or an important decision needs to be made on safety, you don't want the cheap option 
What Wildlife Could I See Whilst Climbing Kilimanjaro? 
Kilimanjaro National Park covers 1,688 square kms and is also a UNESCO World Heritage Site. This gives Kilimanjaro a high level of protection and allows the ecosystem and animal habitat to go undisturbed from humans. 
The hike up Kilimanjaro takes us through a number of different environments: jungle / montane forest, bushland, savannah, alpine desert and into the arctic zone. Each zone has different flora and fauna living amongst it. The conditions become more extreme as you ascend, so the number of animals will decrease. 
The best chances of seeing wildlife are in the montane forest zone. There are 154 species of mammal on the mountain, primates, reptiles and birds. On some occasions, large animals such as elephants and buffalo can wander through, as well as the super rare porcupine, honey badger and aardvark. 
The animals you're more likely to see however, would be: 
Blue Monkey 
Raven 
Four Striped Mouse 
Bush Baby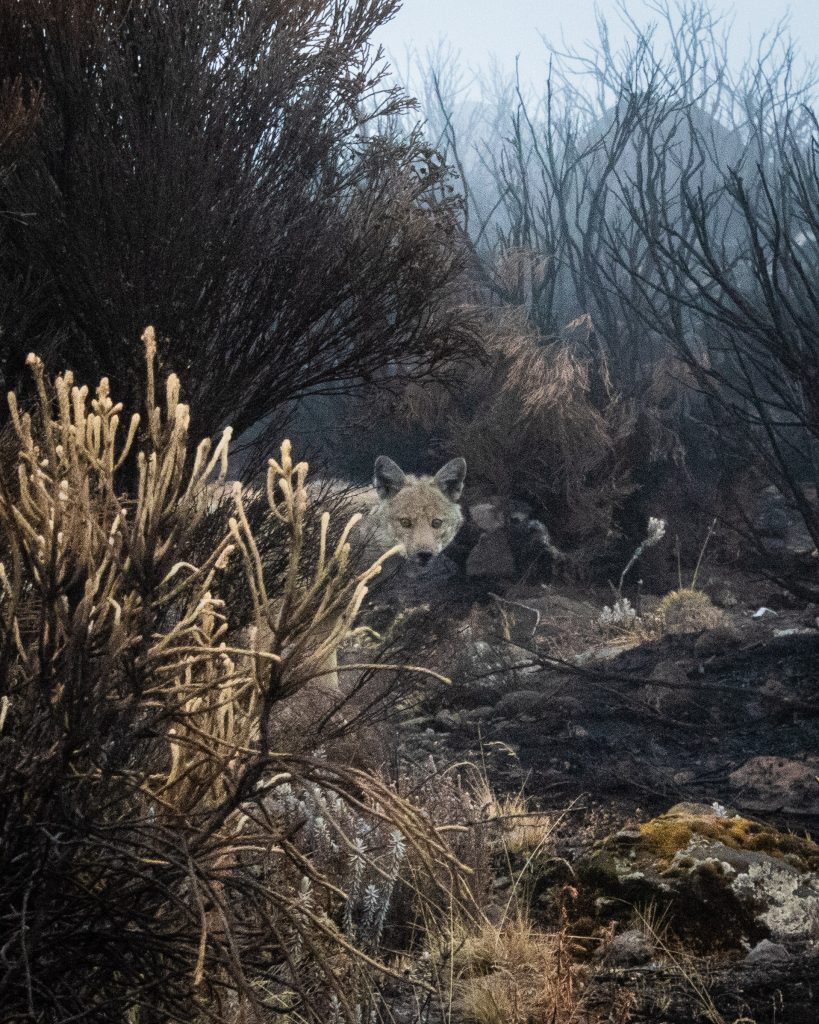 Jackal 
Chameleon 
Hornbill
Tree-hyrax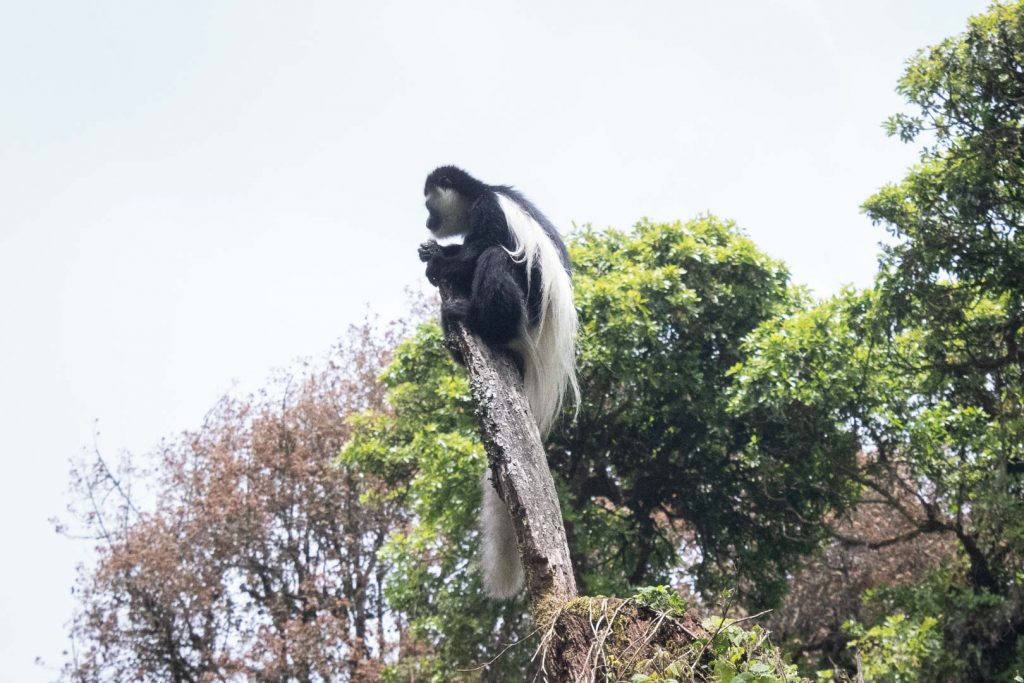 Colobus Monkey 
What Gear Should I Bring for a Kilimanjaro Hike? 
Bringing the right gear is vital when it comes to outdoor activities, especially something as tough as climbing Kilimanjaro. 
The difference between enjoying the epic experience of a thunderstorm or wishing you were at home tucked up in bed, all comes down to your gear. High quality equipment lasts a lifetime and you'll know you made the right choice when the rain starts pouring.
In fact, a good storm can sometimes be the highlight of a trip in the mountains. You really get to sense the true power of Mother Nature. Although this could sometimes be considered 'Type 2 Fun'. 
The three types of fun in the outdoors: 

Type 1: fun in the moment of the activity e.g. surfing 

Type 2: fun as soon as that activity has stopped e.g. an exposed ridge line scramble 

Type 3: fun when looking back, sometimes weeks, even months later when retelling the story at the pub e.g. an epic storm that ripped your tent in half and you had to hike for 7 hours completely sodden wet the next day
As we've already learnt, the weather on Kilimanjaro can vary drastically. We all want a bluebird morning on our summit day with blistering sunshine, but there is always a chance that you will be faced with a blizzard. 
As the old saying goes, "hope for the best, plan for the worst". 
I would recommend compiling your gear as early as possible. This gives you ample time to get the correct fit, highest quality and hopefully test it out in the field.
The more comfortable you are with your own gear the better.
I've put together a separate article on my Complete Kit List for Kilimanjaro. It covers everything that I take with me when heading up the mountain. 
What's the Best Way to Get to Kilimanjaro? 
The nearest major airport to Kilimanjaro is the Kilimanjaro International Airport (JRO). There are flights coming in daily from major airlines such as Qatar, Emirates, KLM and Ethiopia Airways.
There are two main areas you'll want to stay in. Either the city of Arusha, or the town of Moshi, which is closer.
Alternatively, for those people who are already in Tanzania, there are shuttle bus options that will get you to those towns. The roads can be bumpy and the journey long. Flying domestic to JRO may still be the easiest option.
Arusha and Moshi are in close proximity to many of Tanzania's National Parks, making it the ideal location to combine with a post-mountain climb safari.   
What Is There to Do in Tanzania Other Than Kilimanjaro?
Chances are, you're travelling from quite far way away to visit Tanzania and climb Kilimanjaro. It's a long way to go for a week long hike. The best thing to do is combine it with some of the other incredible activities that can be found in Tanzania! 
Go on Safari
An African wildlife safari of course being the most popular choice. There are a number of National Parks in Tanzania to see wildlife, including the Serengeti, Tarangire, Ngorongoro, Lake Natron and Lake Manyara. 
Visit One of the Many Tribes 
Tanzania itself is made up of 120 separate tribes, each with their own culture and way of life. Their history goes back a long way, and many of the tribes still follow their traditional practises. I believe an important part of visiting Tanzania is to learn as much as you can about its people, to respect where they have come from and help protect their culture. 
Climb More Mountains! 
Kilimanjaro left you wanting more? You should consider combining it with hiking up Mt Meru. Many people pair them together as a way to acclimatise for the altitude, by taking on Meru first. 
Want Some More Ideas to Create the Perfect Itinerary? 
I've made a Complete Guide to Adventure Activities in Tanzania to help you do just that! You'll find more details on the things mentioned above, plus much more! 
CLICK HERE FOR THE GUIDE TO ADVENTURE ACTIVITIES IN TANZANIA
See you at the top!