Many people are sat at home, unsure of whether it is safe to travel during these uncertain times. It can be difficult to find reliable information, and I am certain even in your own communities, there are polar opposite views on what the correct behaviour should be. I wanted to share my personal experience of travelling in Tanzania, climbing Kilimanjaro & safari during the covid pandemic. Above all, I'd like to reiterate the importance of following your governments recommendations. This is an ever changing situation and what is true for one time may not be true later. Here is my experience.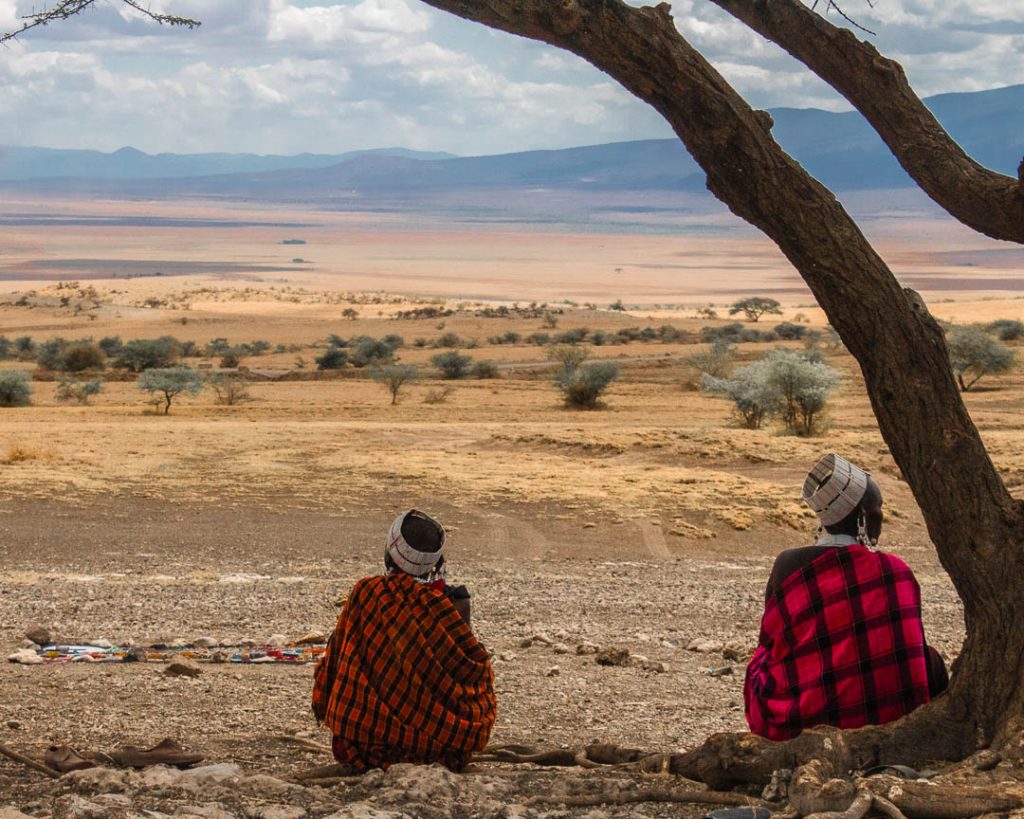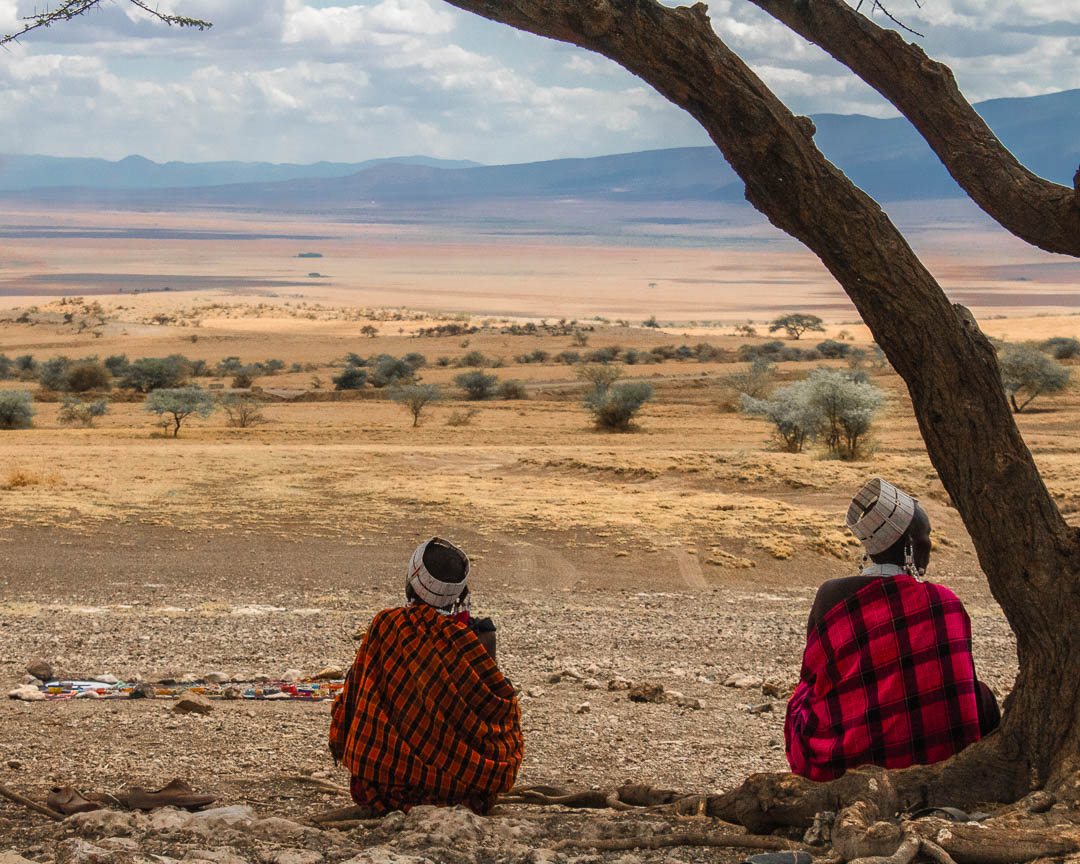 I accidentally found myself in Tanzania for the entire duration of my home country's second round of national corona virus lockdowns. All non-essential businesses were forced to close and people were asked to remain in their homes except for food shopping. 
I say 'accidentally', because it was never my intention to skip Lockdown 2.0. I guess it's what Bob Ross would call a 'happy accident'. I had booked my flights to Kilimanjaro Airport three weeks prior. The Prime Minister announced the lockdown with just five days notice. My flight was in three days. My return flight had a similar stroke of luck, touching down in Heathrow on the 4th of December, again, just 2 days after the national lockdown was set to ease. I was on my way to develop a new program for Global Shenanigans Expedition, build relationships, create marketing content and revisit with guided Kilimanjaro tours. You can read more about it be clicking here.
Flying to Tanzania During the Covid Pandemic 
As we all know, it's been a difficult year for travel. After spending months wearing a mask whenever I went outside, washing my hands religiously and avoiding all social interactions, I was feeling slightly apprehensive about boarding a plane and heading to Tanzania. Tanzania had stopped publicly reporting their COVID cases in May 2020, which made it difficult to get a clear picture of what was happening on the ground. However, my friends in Moshi assured me that the country was open, it was safe and I had nothing to worry about. In fact, I was more concerned about the London section of my trip than I was about Tanzania. 
My flight was quite enjoyable due to the fact that the departure lounge bar was selling pints of Guinness for £2 to clear stock prior to lockdown. I made the most of it before settling into an empty row of seats on the flight. I felt that all reasonable precautions were in place. Masks were mandatory during the whole process, except when eating, and mini hand sanitiser bottles were handed out on the plane. Upon arriving at Kilimanjaro, I met my driver who reached out to me for a handshake. I realised this was the first time I'd shaken someone's hand in about 6 months. 
My Experience on Safari During Covid 
The luck continued into my first full day in Tanzania, when arriving at Tarangire National Park. It was around 3:30pm when I signed into the arrivals book and my name was the 16th on the list. This is a 2,850km2 area and I was just the 16th visitor of the day. Within the hour I was sat watching a pack of lions tear into a freshly slain zebra. This is an incredibly rare sight. To not only be present as the circle of life rotates, but for it to happen close enough to the road that I was able to see and photograph it.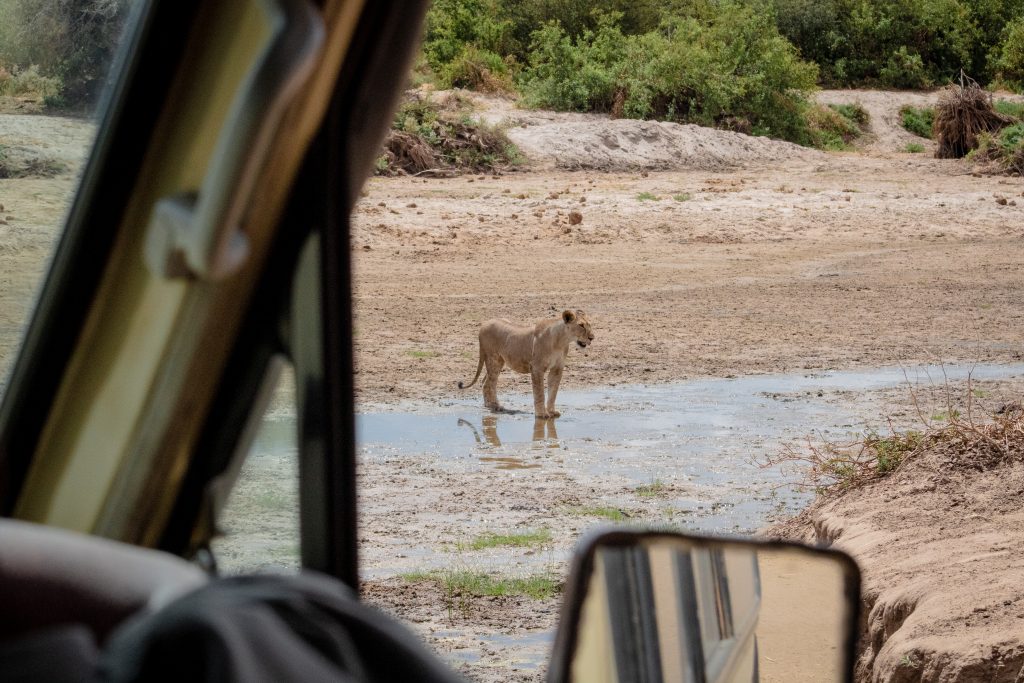 This turned out to be a recurring theme during our safaris. A lot of commonly illusive animals seemed to be spending time closer to the roads. This could be due to the heavily decreased levels of tourism over the year. What would usually be high traffic areas with safari trucks constantly driving up and down, were now mostly empty for hours at a time. It now seemed far more likely for the animals to be resting near or even on the roads.  
We pulled over by the roadside at the Ngorongoro Crater Conservation Area to enjoy some Hippo's in the distance. They stood by the water's edge feeding on the grass, the calm lake gave off a perfectly mirrored reflection. I photographed them for about 10 minutes until directly in front of us, about 8 metres away, a large male lion sat up, yawned, stretched and went back to sleep. "Oh, there's a lion there." It started to become a running joke how easy it was to see them. 
What It's Like Climbing Kilimanjaro During Covid Lockdowns
This lack of tourism was even more apparent during my hike of Mt. Kilimanjaro. I took on the 5 day Marangu Route. The first night I had the entire campsite to myself and my team. The second night we stayed at Horombo. This is a transit camp as hikers stay on both the way up and down. There were maybe 4 other tourists in total. The following night at Kibo Camp was back to just me again. This was far from the stories I had heard of rowdy campers and cramped sites. A perfect silence fell across the mountain all through the day and all through the night. I wonder how many people have been able to experience Kilimanjaro in such a personal and connected way. 
The lack of traffic on the mountain had similar effects as the safari. The often hard-to-see Jackal made itself known on a few occasions.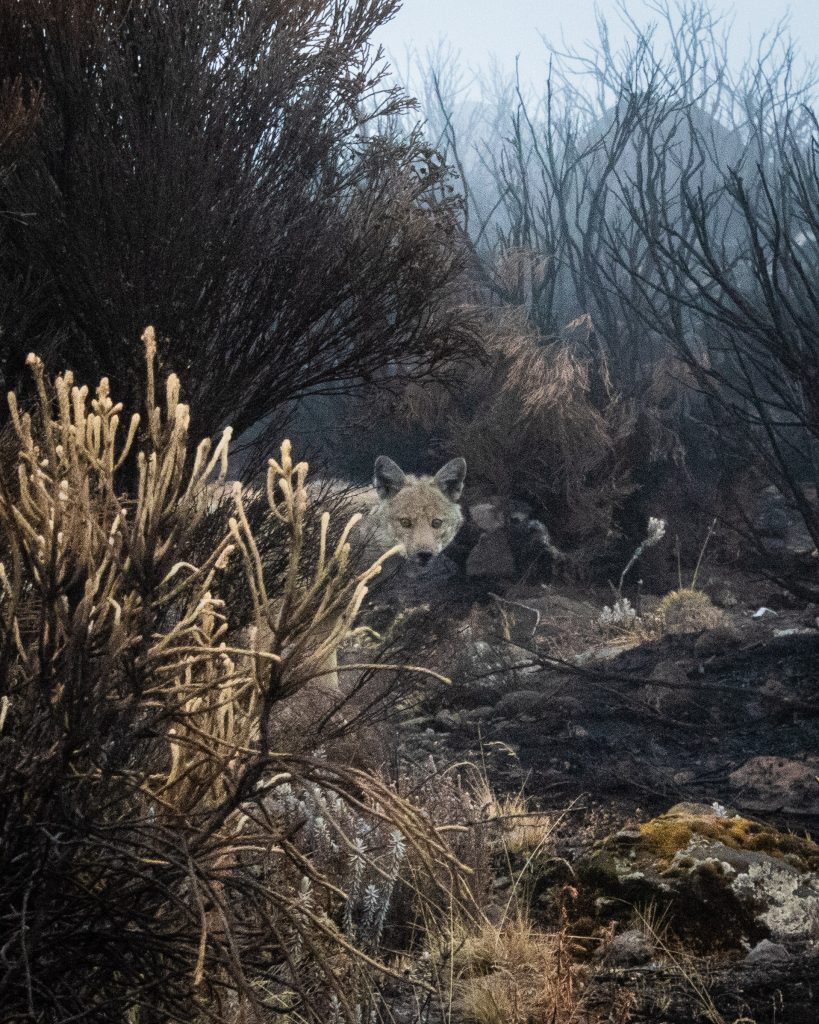 During the summit push, we walked 1,000m in elevation over 6kms to reach Uhuru Peak and saw only one tourist for the entire day. In a normal year, the ant trail of hikers can usually be seen sprawled across the footpaths in all directions, with people queueing to take a photo at the summit sign. It felt like we had the entirety of Kibo to enjoy all to ourselves. My guide Benny and I were the highest people in all of Africa. The second highest group was not even close.
Is It Safe to Visit Tanzania During the Covid Pandemic? 
Throughout the trip, every restaurant I visited felt as if it were set up just for us. Empty picnic areas that you'd usually have to fight to get a seat at. Hotels with no tourists and campsites with no tents. It was a strange time to be visiting. A unique time. A time that may never be replicated.
I've spent the last 8 years working around the world as a photographer and expedition leader, sharing stories through Global Shenanigans. I've never had an experience quite like this. It felt like going back in time, before this place had been discovered by the tourism circuit. I was gifted with wildlife encounters that far exceeded my boldest of dreams. To be up close and personal with the big cats, without feeling like they were in any way disturbed by our presence. To have my own limits pushed climbing up one of the world's Seven Summits, to be rewarded with mountain vistas without another soul in sight. Views that may not have been seen for decades. But on top of all of that, I was greeted by kind, hopeful and optimistic smiling faces from the many people of Tanzania that made my trip so special. People whose livelihoods rely heavily on foreign footfall. They were relieved to welcome me to Tanzania. And in turn, I promised to pass on this message to the world for them. 
Tanzania is a country without the infrastructure to support furlough schemes. Paying people to sit at home is not an option. An unmeasurable percentage of its citizens do not own bank accounts and live day-to-day with the cash they earn. After the outbreak of the COVID pandemic, many people in Tanzania were faced with a choice: close down and starve, or open up, take all the precautions possible and hope for the best. I'm not sure how exactly and I am in no way qualified to speculate, but for whatever the reason, COVID cases have stayed remarkably low in comparison to the West. There are hand washing stations at every bar, restaurant and National Park gate. People are aware of the symptoms and know to stay home when feeling ill. Public areas are well ventilated and mostly outside and in the sun. Tanzania is open, it is safe and it seems on all accounts to be ready to welcome tourists back whenever they have found a way to control things in their home nations.
I hope for the sake of the many people that rely on tourism to survive here, that the rest of the world will find ways to stay on top of the virus so everybody can get back to travelling to these remarkable destinations.