Unless you've been living under a rock or have been spending too much time in your nuclear fallout bunker already – you may have realised that life as we know it has been put on hold. It sucks. There's no other way about it. I wanted to try and make your life just a little more bearable in the best way I could… by compiling a list of free things to do during lockdown!
This time can be particularly tough for those of us that get the most meaning in our lives from being outdoors and connecting with nature. We all have to make some temporary changes to our lifestyle in order to get through this as quick as possible and back to regular programming.
*Follow your governments advice first and foremost. Every country is going through different levels of lockdown and restrictions. The situation changes every single day, therefore what is mentioned below may not apply to everybody at the same time. Stay safe, stay smart and stay sane.*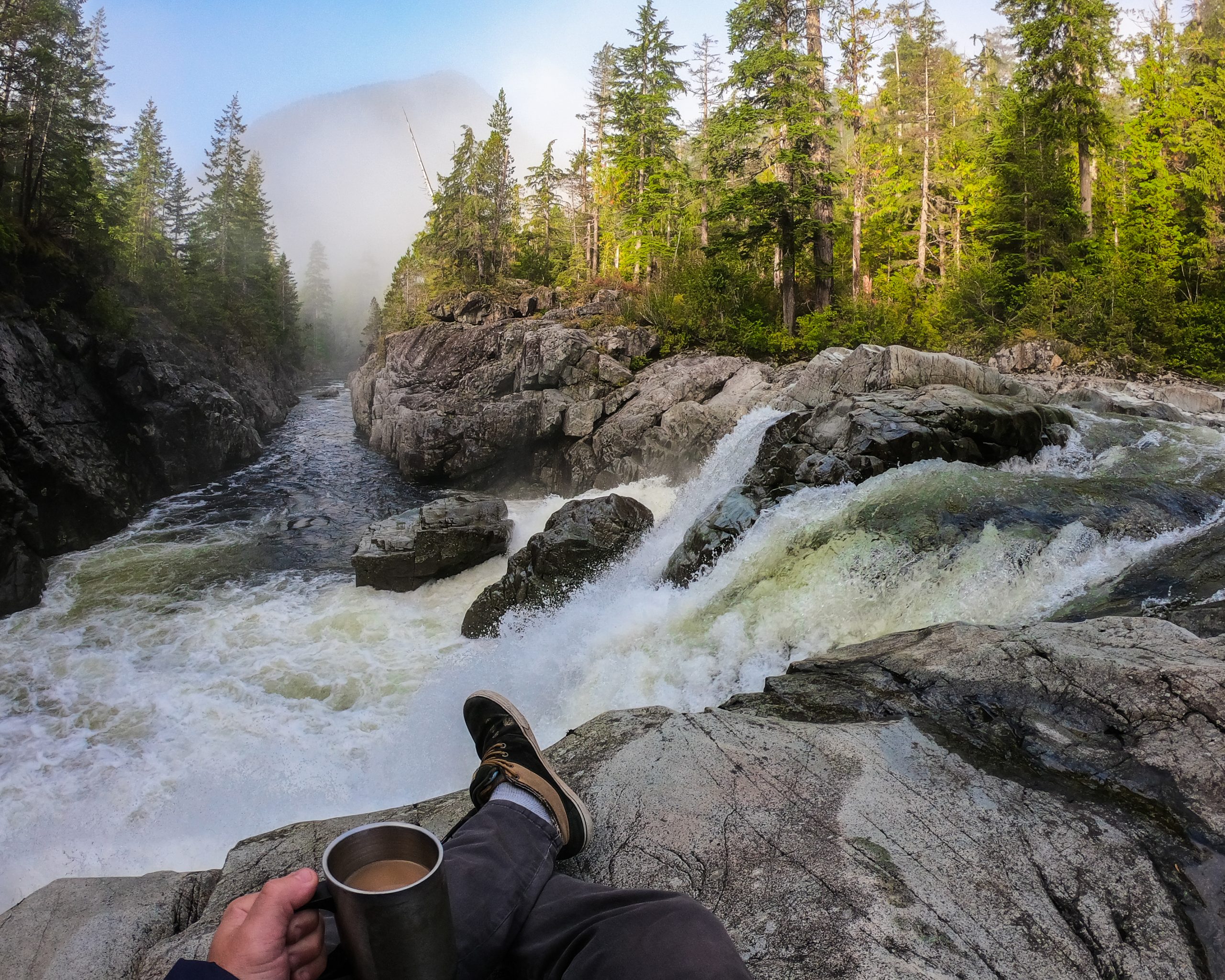 Exercise During Lockdown
This is my number one even when not going through a global crisis. Regular exercise leads to a whole heap of benefits. It's not just about getting swole and chasing gains. It is my number one free thing to do during lockdown if you are looking to create a regular routine.
Exercise releases feel good endorphins that can relieve symptoms of depression and anxiety. By approaching the coming weeks with a positive attitude of self-improvement, you can come out of it leaner, stronger, slimmer and all round healthier. This is turn will improve your ability in outdoor sports and activities. Got a climbing project you wanted to smash this summer? Keep working on your grip, arm and movement strength to help you achieve it later on in the year.
If you are fortunate enough to have some home gym equipment then the transition to home workouts will be fairly straightforward. If not? Fear not.
Here are some home equipment ideas that could make life easier:
| | |
| --- | --- |
| Full Hangboard | Great training device for improving finger and grip strength |
| Smaller Hangboard | Same idea, but cheaper and smaller |
| Resistance Bands | Excellent resistance training tool that is light weight, easy to travel with and diverse |
| TRX | Multi-use resistance and suspension training. These things have become very popular as you can do so much with them and they are fairly portable |
| MB Zen Yoga Mat | Keep it simple! Just get a yoga mat. This way, you'll have a designated exercise space which helps to commit to a work out. I picked up the MBZen mat because it folds up and has extra cushion. I even got a hook up for ya for 10% off with GLOBAL10 |
Note: as an Amazon Associate I earn from qualifying purchases. This doesn't affect your price, just helps keep this site running.
If you'd rather not spend any money, then don't! I spent 3 years with just callisthenics (movement based exercise with basic or no equipment, just body weight).
The Reddit Recommended Routine is a great place to start in callisthenics. There is a shit-ton of information in there, starting you off at the very beginning with all kinds of developments and progressions as you improve. There are links to video tutorials and demos.
The absolute GOAT of workout tutorials is Jeff Cavelier of Athlean-X. His videos are my number one go-to for learning the correct form at the gym. He does also have a heap of home workout stuff and 'follow along' challenges. If you can keep up with any of his follow alongs then well done to you!
A lot of people benefit from the guidance of a personal trainer. Somebody who can tailor a program to your specific needs, goals and current ability. The closure of gyms and public training spaces doesn't have to change that!
Ali from Fitness Formula has pulled together some of his PT pals to create a number of online fitness classes every single day. Below is this weeks schedule to give you an idea of what to expect. You can follow him at @fitness_formulauk on Instagram to stay updated or get in touch with any of the PTs listed on the timetable. He's also giving free consultations and sessions to over 65s and people in high risk, because he's an absolute bloody legend.
Most classes are either free or donation based, check in with the trainer first to confirm.
Free Things to do During Lockdown – Go For a Walk
Fresh air is essential. How you achieve this will be different depending on what part of the world you are locked down in. My brother for example, is in Manila, Philippines. The whole city is on lockdown and has been for some weeks. He has a balcony to get some air, as well as being able to walk up the stairwell to the roof top to get a bit more space and stretch the legs.
This nutcase ran an entire marathon on his balcony.
That is a bit extreme. At the very least, getting outside everyday will help give some perspective and mental stimulation, helping you feel less cooped up.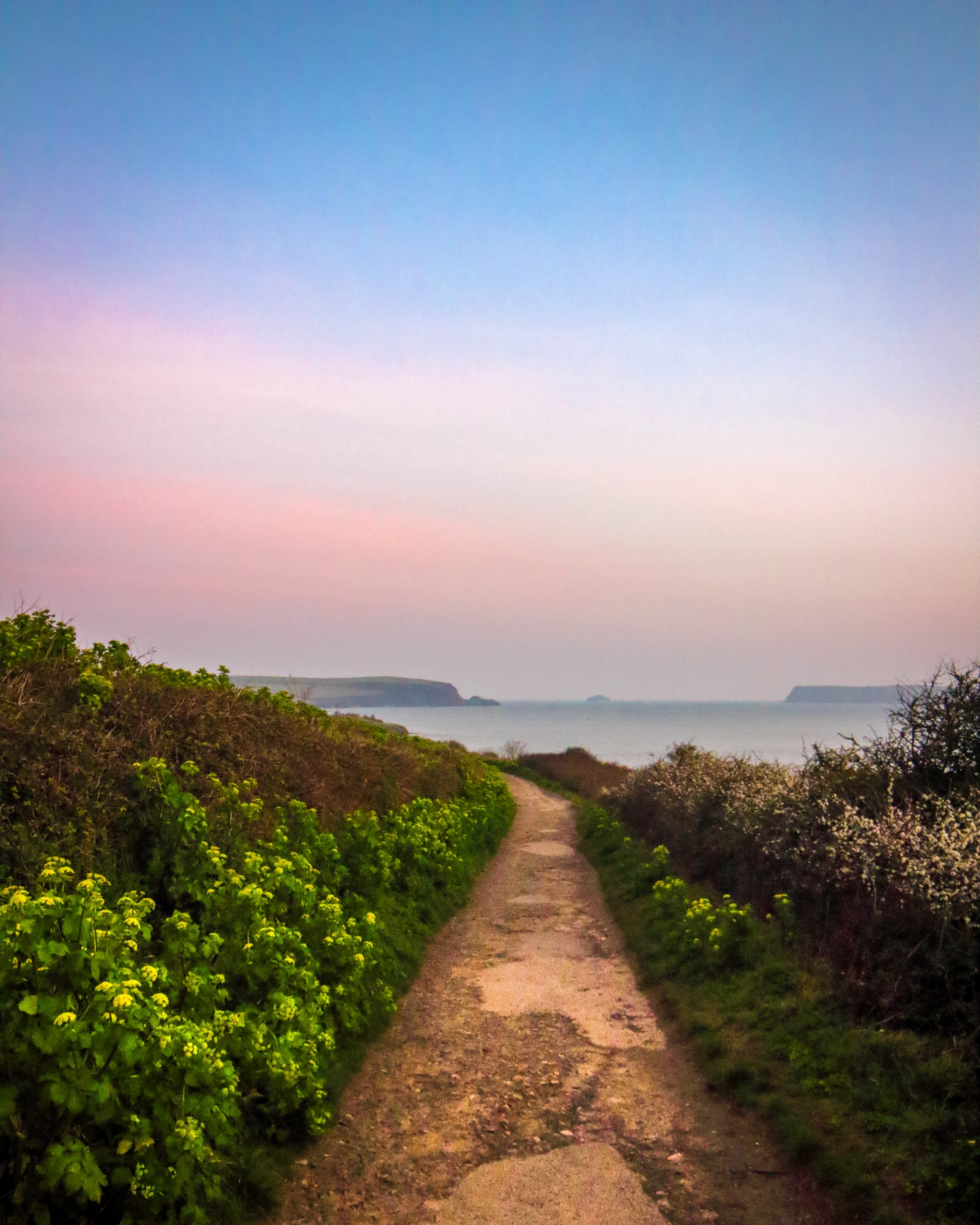 Bring the Outdoors, Indoors in Quarantine
Now is a great time to work on your knots, rope work and anchor setups. A very productive free thing to do during lockdown.
Jez Brown of JB Mountain Skills has been putting out daily instructional videos from his home, for you to try in yours. Here is a releasable abseil system to set up off of your banister.
Climbing gyms inside have been closed around the world. Outdoor crags are also being closed off due to the spread of the virus on the surface of holds. But just because of all that, it doesn't mean you need to stop climbing…
Time to get creative!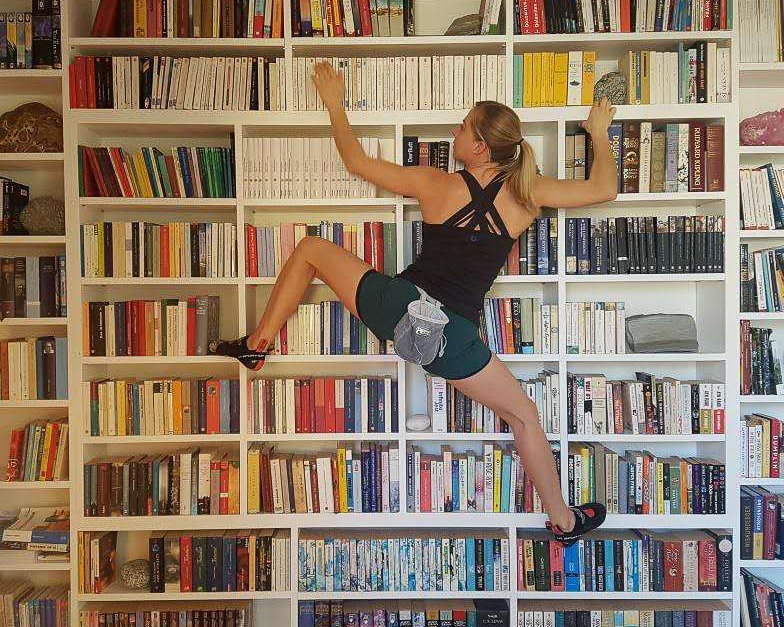 Send me your best climbing photos from around the house and I'll share them on my Instagram @global_shenanigans – you can also follow me there to catch future posts.
Catch the Sunrise
When was the last time you saw the sunrise? All too often, life gets in the way of this. Sleep is important for the day ahead, so cutting that short to see the sunrise is not so easily achieved.
Now most people are not going to be working. That means fitting in a weekly sunrise is really achievable and will truly start your day in a phenomenal way. It's always a good idea to check the weather forecast before setting your alarm, just to be safe!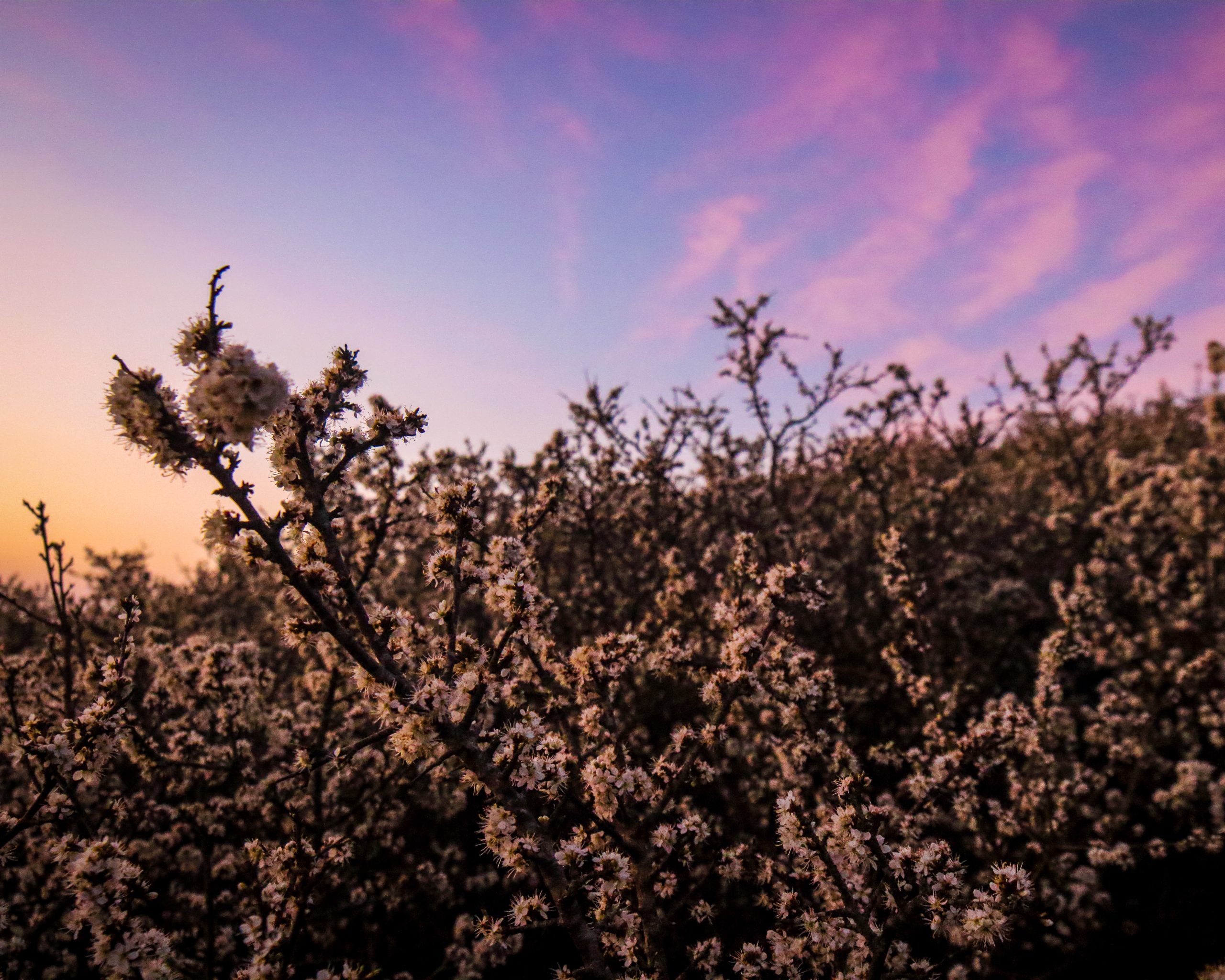 Meditate Through Lockdown
Headspace and mental health are seriously important even at the best of times. The corona virus pandemic coupled with the ensuing financial collapse and crippled job market is not the best thing to focus on for your own mental well being.
Meditation, breath work and clearing your head are great tools for staying calm, staying present and focusing on what is important and in front of you. Becoming the master of your own mind will have knock on effects when applied to your outdoor pursuits.
As a snowboard instructor, I spend a large quantity of the lesson teaching people how to get over their fears. Letting go of doubt, having belief in ones self and staying calm in the moment are all vital in improving your snowboarding ability.
The easiest way to start practising mediation? Sit on the floor, shut your eyes and begin. However, most of us find it incredibly difficult to shut the mind off. Below are two of my favourite sources for guided mediation and help in exercising your thought control.
Headspace is an insanely popular guided meditation app that you can download onto your phone. There are a number of free guides to get you started, before deciding if you want to take on a monthly or annual membership.
Insight Timer is tailored towards sleep, anxiety and stress relief. There are guided meditation courses, smoothing background music (think whale sounds, Tibetan gongs) and much more.
Watch Adventure Movies During Quarantine
Due to the cancellation of pretty much everything, the good folks from Banff Mountain Film festival have put up all of this years movies online, for free!
This is the best way of keeping that outdoor stoke alive whilst being a responsible human.
Check out the link right here and let me know your favourites. There's enough in there to keep you busy for most of the week I think.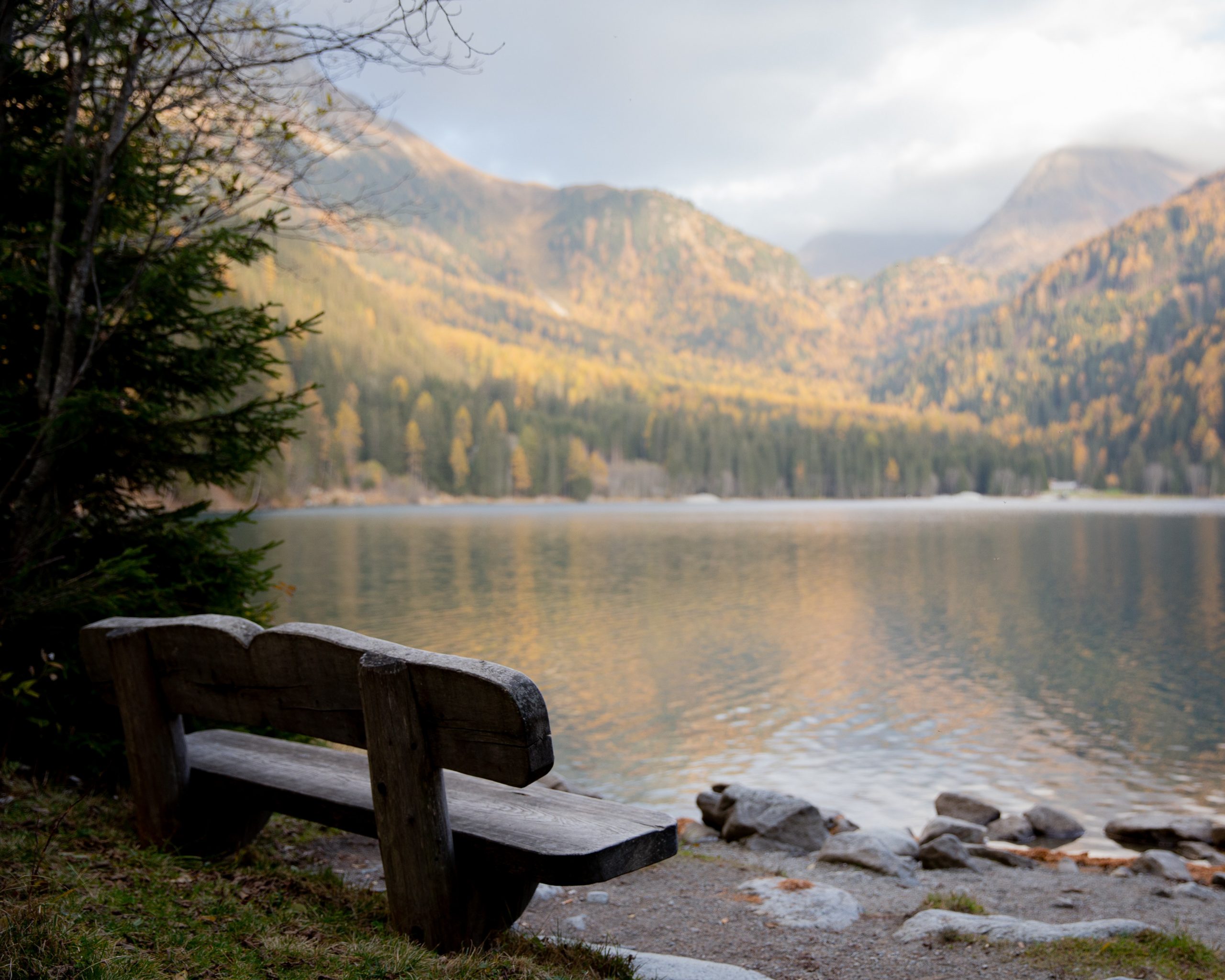 Research Your Next Big Trip For After Lockdown
All this time on your hands, why not put it to use?
Get to work on planing the most epic adventure for when this shit-storm blows over. Some of the videos above would be a good start to get the inspiration flowing.
Climbing, kayaking, hiking, traveling or even the ultimate van life adventure.
Something to consider: the tourism industry is taking a humungous hit right now. If you can tie in some smaller, independent businesses then I am sure they would be beyond thrilled. Offering to put a deposit down early may just give them the cash flow needed to keep paying their overheads until they are back up and operating.
If you fancied going big. And I mean real big. Like, tallest mountain in all of Africa big? Check out this Mt Kilimanjaro Expedition with a Safari. Hopefully everything clears up by then, but if not, you can leave your email to be notified when it does!
Edit Those Videos From Last Season You Never Got Around to Doing
We all have that folder, hidden away in the deep dark depths of our hard drives. That folder that keeps getting added to. Where videos go to die.
Find it. Open it. And start compiling some banger edits from all of that GoPro footage that you've not done anything with!
This is a great way to keep yourself entertained whilst reminiscing on the Old World… when we used to go outside and see people. Remember that? Crazy.
Learn a New Skill During Lockdown
One really cool thing that is happening right now is the release of SO MANY FREE RESOURCES.
All across the board, people are putting out free content to help share their wisdom and keep people inside. There is no better time than right now to learn a new skill.
Shaw Academy have a ton of courses from digital marketing, social media, business, photography and whatever else you may be interested in.
Skillshare have a 2 month free trial offer on right now too. This will give you access to literally 100s of online courses covering everything you can think of.
All the big dogs seem to be getting involved. I'd recommend just searching for your favourite photographer / music producer / artist and see what they are putting out. Your support will help them grow in these troubling times. If you do have money to give, even just a little bit, those in the creative industry would be very grateful for it.
The new skills you'll learn can be directly reinvested into your next outdoor adventure once that door opens! Just think of all those insta baaaaaangers.
Free Things to do During Lockdown -Yoga
I've kept this as a separate section from exercise. They mix and blend together depending on your approach. For me, yoga is more meditative and used as a way to stretch out and ease some muscle tension at the end of the day.
If you're a hardcore yogi then I imagine your flow is as intense as most peoples workouts.
Anyways, here are some super dope YouTube channels that put out loads of 'follow along' yoga videos.
Yoga with Adriene was my go-to when I was recovering from a back injury. She releases loads of beginner to mid-range yoga videos. Each one has a theme or target, i.e. yoga for back pain, yoga for runners. She also has a cute dog that makes the occasional appearance.
YOGATX is filled with 'follow along' videos, mixed ability level and great instruction. They also have plenty of 30 day challenges so you may as well get started on one of those.
Saturno Movement is mostly targeting the top end of ability. Handstand press-ups, planche routines and L-sits. Some is a little more mellow and he has a lot of great morning stretch routines. His videos definitely start to push into the 'workout' category.
Read Some Adventure Books
A great free thing to do during lockdown is to get the adventure stoke in full swing. Read a story of adventures passed. Below is a collection of some of my favourites to get you going. Some are specific to a certain mountain discipline, some are great travel stories and others are just batshit crazy adventures.
Spend Your Lockdown Writing
Put some pen to paper. Spill your thoughts. Journalling is a very powerful tool, particularly for outdoor folk. There is truly a spiritual element for all those who venture into the wilderness. The deeper connection with nature, the oneness with your surroundings. Writing down your thoughts can help bring out some clarity that you may have struggled to reach otherwise.
In these troubling times, writing your thoughts down can help get your shit together. It helps to see things from a different perspective. I keep a note pad by my bed because I do all my best thinking just before I go to sleep.
Got a really banger story to share? And I mean, a story so wild there is no one else that has it or could even begin to tell it the way you do? Get in touch. I'd happily give you a platform to share it.
Stay safe, stay smart and stay sane.