So, you've been on a few ski holidays, you enjoy the outdoors or have just always fancied the mountain lifestyle. For whatever reason, you've decided to figure out how to become a ski or snowboard instructor.
Well, you are clearly in the right place. But before I get into the good stuff, there's a couple areas to address first.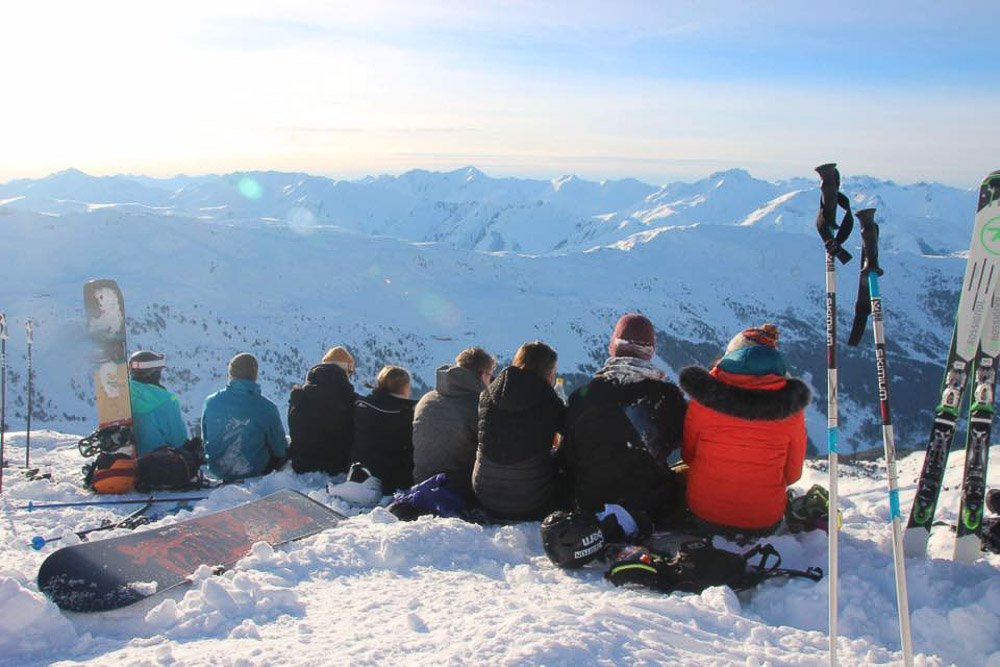 Why Become a Ski or Snowboard Instructor?
You've got your own reasons, sure. But there may be some other aspects to the snowbased career path that you've not considered.
You love skiing or snowboarding
You enjoy the outdoors and working outside
You like teaching or sharing your passions with others
You like meeting new people from all over the world
You want a lifestyle that values things such as: having fun, progressing skills, enjoying yourself
You want a 'career break' or extended gap year before you start another profession
You enjoy watching people fall over and hurt themselves
All valid reasons.
When it comes to choosing the path, one big thing to consider is how long you plan to be in this job. If you are just looking for a gap year, then there is less pressure on gaining certifications. You may even find that a different job within a mountain town would be more fitting.
If you intend to make snow sports your lifelong career, then you would be more interested in long-term development and aiming for higher level certifications straight off the bat.
For me personally, I was already an instructor of summer outdoor sports. Becoming qualified for winter would allow me to work all year round and continue travelling. I was looking for a career, not just a gap year. My priority was obtaining the highest level possible in the shortest amount of time, with as much coaching I could get. I began an 11 week instructor training program in January 2015. This was my first time ever snowboarding on a mountain, and 2nd day snowboarding in my entire life… but we'll get to that later.
If summer adventure sports are more your thing, then click here for worldwide expeditions.
What Qualifications / Certification Do I Need to Be a Ski or Snowboard Instructor?
There are a number of governing bodies within the snow sports world. Each one breaks down their teaching system to different levels, usually 1-4. The level of your certification correlates with the ability of students you can teach. 1 being beginners, 4 being highly advanced or other instructors.
Some governing bodies will then require separate certifications for becoming an Examiner or for being a specialist, such as the terrain park or adaptive ski programs.
Most certifications will be recognised around the world. For example: if your certification is from Canada, you can still work in Japan or Australia. However, this is not the case with every governing body. You may be required to take a bridge course. This could be something to take into account when deciding your loyalties.
Speaking of Loyalties…
I'm going to hurt a few peoples feelings with this next bit, but here goes…
When it really comes down to it, all of the different governing bodies and systems of teaching are pretty much exactly the same.
There are some minor differences between teaching styles, movements and approaches, yes. But when you start instructing you will begin to use little bits of each of the different systems, because all of your clients are different and what works for one may not work for another.
The point being – don't get caught up in CASI is better than BASI is better than NZ arguments. Learn your craft and use all of the tools that are available to you to help your clients improve and be happy.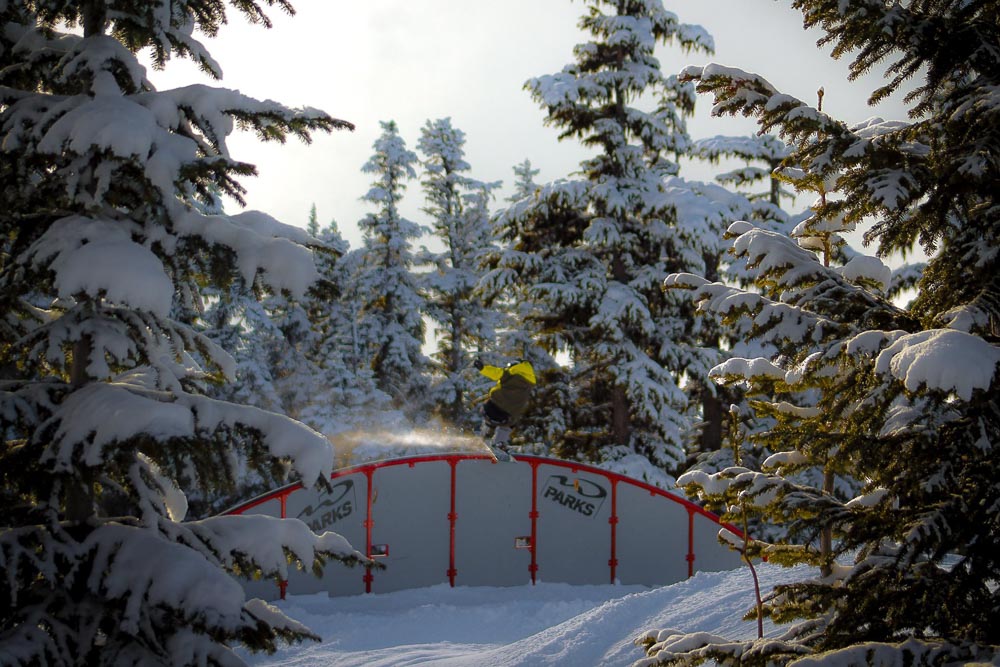 How Good at Skiing or Snowboarding Do I Need to Be to Become and Instructor?
Surprisingly, not that good… to begin with.
People have been known to pass their Level 1 exams with just 2 days in skis.
This may sound shocking, but it is important to remember these are teaching certifications. You don't need to be able to bomb the zipper line of a double black in order to teach someone how to slow plow. It is also important to note that the people I am referring to already had at least 1 or 2 seasons worth of snowboard instructing experience before trying out skiing.
What is important is that you can safely and coherently improve someones ski or snowboard ability. It is much more important to gain experience in the subtle art of teaching and the soft skills involved with that.
As you progress up the ladder, then the need for you to be shit-hot on snow increases.
How good you are going in will affect what path you choose. If you grew up in a mountain town and have been skiing or snowboarding your whole life, you might be able to blag your Level 1 and 2 – if you are quick to grasp the concepts of teaching.
Having previous board sport experience will help you learn to snowboard much faster than those without. Having a general level of fitness and knowledge of how your body moves will also help.
Okay, let's get into it…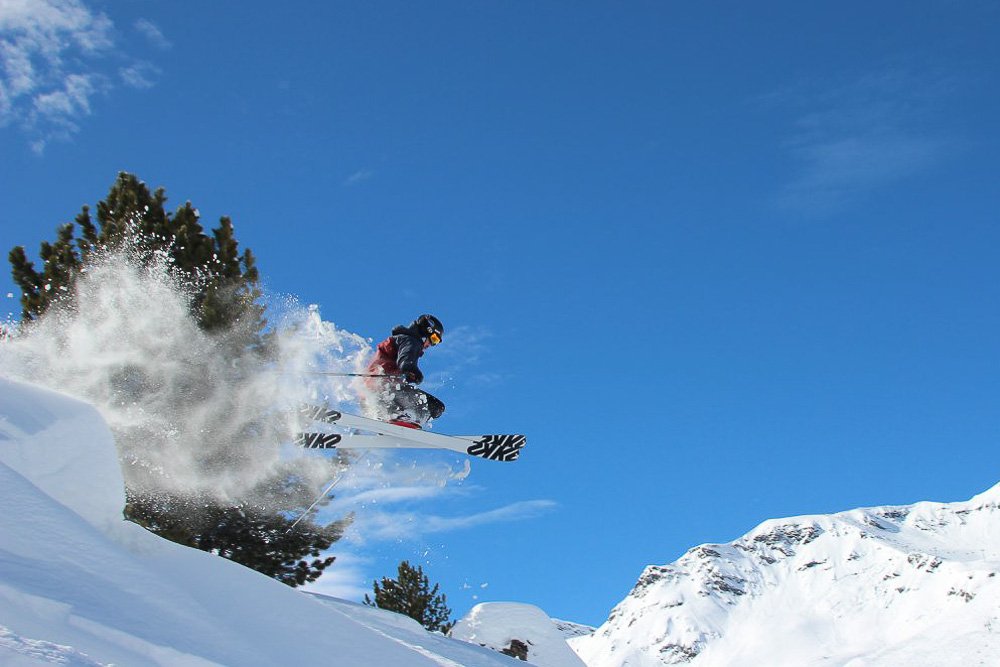 How to Become a Ski or Snowboard Instructor?
Just Take the Exam
If you believe you are already fairly nifty at sliding and maybe have a bit of experience leading or speaking in front of groups – just take the Level 1. Exams are also a learning opportunity. It is not necessarily about how good you are at the start of it, but at the end.
Once you have the 1 under your belt, you can get stuck in with work and gain experience throughout the season before taking the next level.
Some resorts run a sort of apprenticeship / training program. They will take you under their wing and provide training for you. Once you pass your Level 1 you will be hired to work for them and start earning the big bucks $$$. (Not really, moderate pesos maybe).
Get a Different Job at a Ski Resort
This is the most cost affective for beginners, yet also the most time consuming.
The price of tuition, with accommodation and food costs can really add up. For this reason, many people opt to take on other mountain jobs and then train in their own time.
Jobs such as lift operators, guest services or any mountain shop or restaurant. The best bet is to work FOR the mountain. This way you will at least be given a free lift pass.
Once you are set up with an income to cover your expenses of mountain town survival, you'll find plenty of new friends willing to give you some casual pointers and help you learn. It is incredible how much you can improve over the course of one season even without focussed training.
Remember that asking a mate for some tips whilst you ride together and asking a professional instructor for a free lesson, are two very different things. One is worth a couple lunch beers and the other is worth a couple hundred bucks.
Make Friends With Instructors
My last point was mostly about knowing the value of what you are asking for when requesting somebody to do their job for free.
That being said, instructors instruct because they love instructing.
Snowsport professionals enjoy sharing their passions. With a quick glance followed by some feedback, somebodies skiing or snowboarding can really level up dramatically.
Many current instructors are also working towards higher level certifications. They may be looking for practise at teaching people at your exact level in order to help them achieve their own goals. They have also gone through the learning curve that you are experiencing, maybe even not that long ago, and can offer some useful advice and guidance to help you.
Learn to Ski or Snowboard on YouTube
This may sound kind of ridiculous at first, but actually there are a ton of well made, educational videos on YouTube. This allows you to pick out the exact area you are working on and watch a tutorial, often complete with slo-mo, fancy drawings and graphics of how to do that particular move.
I wouldn't recommend this at the very beginning. But once you have already got the basics down, then there is plenty of fine tuning that can be done using helpful reminders found on the internet.
Not only can you improve riding technique, but you can pay special attention to how the person in the video is teaching you. Listen to how they phrase things, how they analyse and their style of communication. Then copy it to improve your own instructing.
You'd be surprised at how much you can learn on the internet.
Learn at an Indoor Slope or Small Local Hill
You may be sitting there thinking, "what the hell is an indoor slope?"
Indoor ski slopes are popular across England and other parts of the world, in places where there are no local mountains. They are small slopes, just big enough to learn some turning basics. Once you have that down you can then get the hell out of there to the European alps and have a real ski trip. They are also great for practising freestyle park laps.
Anyway, some indoor slopes and small local hills will pay for you to take your certifications and then work for them. This is an ideal way to build your cert level and gain experience without committing to flying half way across the world and spending loads of money. You may be able to find a sweet deal where you help them out during peak weeks such as holidays, whilst you carry out your normal life at the same time.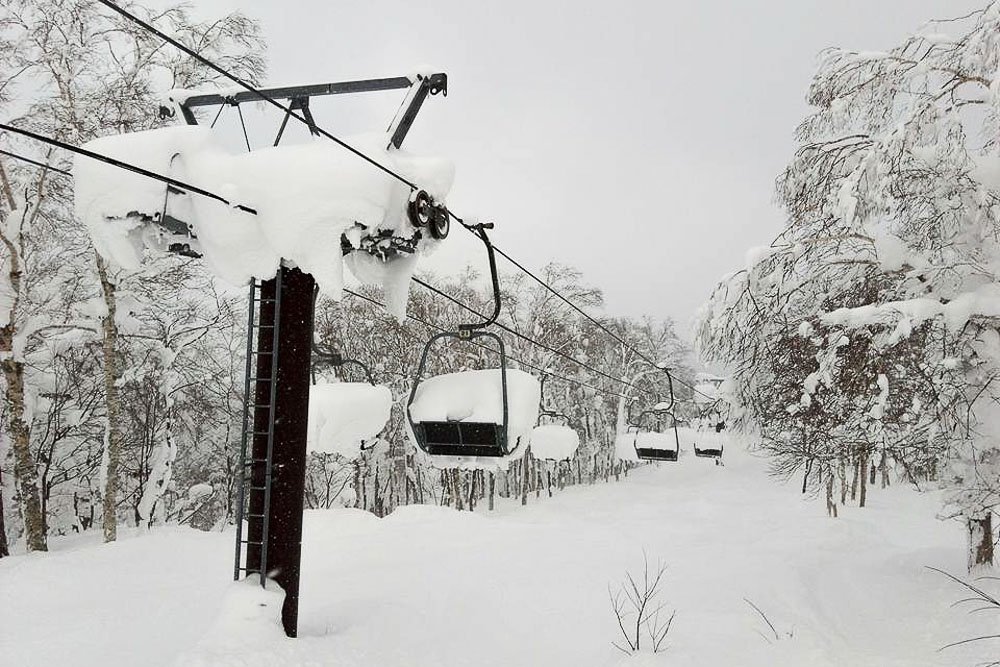 The Intensive Ski or Snowboard Instructor Training Program
If you want to become a ski or snowboard instructor and you want to do it fast, then booking an intensive training course is the best way.
I mentioned at the beginning of this article that the first day of my 11 week instructor training course was also my first ever day snowboarding on a mountain. It was my second day snowboarding in my whole life, after a 1 day indoor lesson.
I went on to pass my CASI Level 1, 2 and Park 1 in that time and was ready to accept my first Snowboard Instructor job in Japan the following winter. This isn't a humblebrag (well it is a little), this is more to show you that you can achieve a lot with the right attitude, approach and some transferable skills.
Intensive Ski or Snowboard Instructor Training Courses
Courses vary in length depending on the desired outcome. Some are set up just for Level 1, Level 2 and others even offer work after passing.
Often referred to as 'Gap Programs', as many students actually have no intention of becoming instructors. It is the most epic way of experiencing a winter season. That being said, if you put the work in you can set yourself up for a lifelong career of fun in the mountains.
Whatever the goal is, most follow a similar structure of providing food and accommodation alongside expert tuition. This set up allows you to live, breath and sleep skiing / snowboarding. You have absolutely nothing else to worry about except when the next snow storm is rolling in.
This option does come as the largest initial investment in comparison to the other routes mentioned. It is certainly not cheap. However, you get what you pay for. If you want to be accelerated into a career as a ski or snowboard instructor and get good really really fast, then this is the best way.
Speaking as an active Snowboard Instructor since 2015 – the majority of instructors I have worked with have taken this route.
Ready to Become a Ski or Snowboard Instructor?
Great! 
The information in here will definitely get you on the right track. If you'd like a little more guidance or are still unsure if it's for you, check out my ebook: GET PAID TO TRAVEL With the Outdoor Industry.
This is the thing that I wished existed when I began my own journey of discovery all those years ago. 
I wasted a lot of time, money and energy, never really knowing where this could take me or how to get there. I was good at winging it, stuck the course and ended up living and working all over the world.
With this ebook, you will be able to choose a clear pathway to success by developing goals in line with your dreams. 
Follow
THIS LINK
if you'd like to find out more!